Meet Dr. Ben Haefner, DPT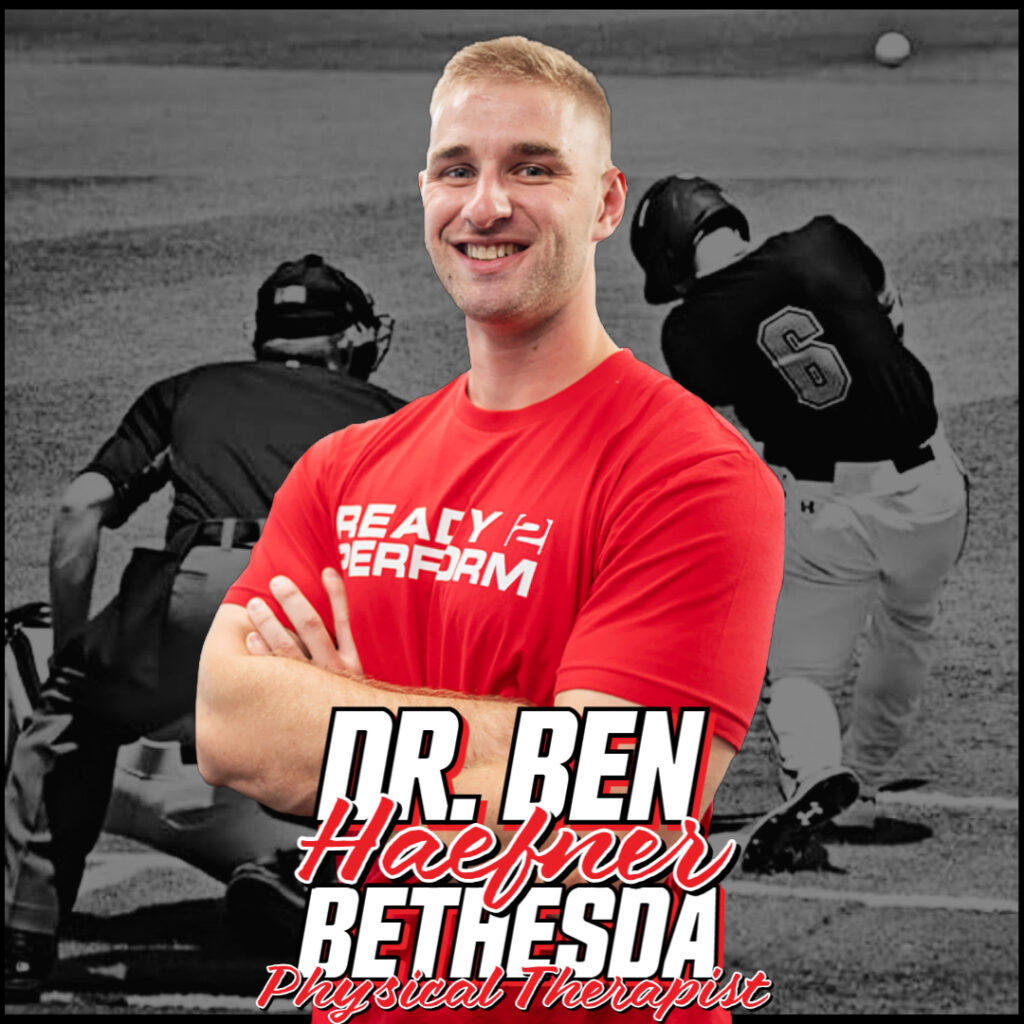 Why did you want to become involved in physical therapy?
I became a physical therapist because of my personal experience with physical therapy as a high school athlete. I was fortunate to have a therapist who went above and beyond while truly investing in me during my recovery. From then on, I was committed to becoming a physical therapist and making a positive, lasting impact on as many people as possible.
What is your background?
I grew up in Buffalo, NY playing baseball and basketball. After high school I attended the University at Buffalo (UB), earning my Bachelor of Science degree in Exercise Science and playing for their Division 1 baseball team. From there, I traveled south to Texas to further my education in Kinesiology and continue my baseball career at Sam Houston State University. After my days as a student-athlete, I returned to UB and earned my Doctorate of Physical Therapy degree in 2021. While obtaining my PT degree, I spent time coaching and training youth, high school, and collegiate level baseball players.
What is your specialty or niche when it comes to physical therapy?
I love working with all athletes, regardless of age or sport, and preparing them for the demands of their desired level of performance. I am particularly passionate about working with throwing athletes. Given my baseball background, understanding of throwing biomechanics, and personal experience rehabbing baseball-related injuries, I believe I am uniquely capable of helping throwing athletes meet their goals.
What are you most looking forward to in joining the Rehab 2 Perform™ team?
The thing I am most looking forward to in joining Rehab 2 Perform is being part of a team of professionals who are committed to daily growth and bringing positive energy. I believe this fosters a truly contagious and impactful environment for the community we serve.
What are your plans on trying to engage and connect with the community?
I am very much looking forward to connecting with and embracing the Bethesda community. My plans include having a presence at community events, volunteering at local high schools, and getting involved with youth sports organizations. If you are reading this and think there may be a chance I can help you in some capacity, please don't hesitate to reach out!
Want to Schedule with Dr. Ben or our team in Bethesda? Get started HERE