The ultimate goal of this Digital Guide is that you not only complete a 5k, but for you to gain independence in your personal fitness.
Part of that process includes following the plan in terms of within-training-session goals, listening to your body, and modifying your schedule as needed to create a good routine. It is our hope that upon completing this plan you feel more prepared to set and achieve your own fitness goals by creating good habits and routines, and that you become a better version of yourself.
 Use the videos within each session to gain a better understanding of overarching goals, context for each training session including cross-training, as well as the included exercise index at the end.  Good luck - You got this!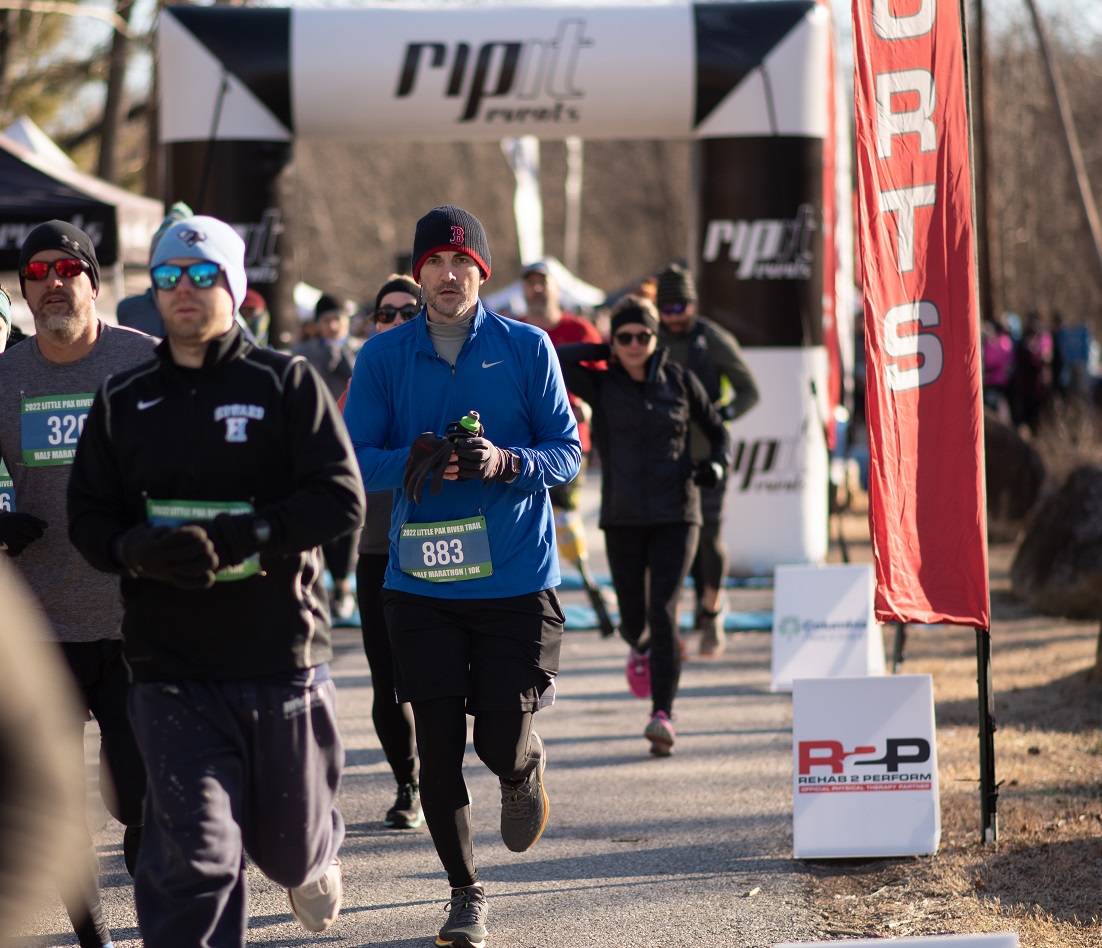 A 12 week program that gradually builds up volume and intensity to best prepare you for your 5K

Two-days each week of Walking, Jogging/Running & Cross Training (Details Below!)

Increase your tolerance for being on your feet for longer periods of time

Increase Cardiovascular endurance, and maintain or even build muscle strength & endurance
If you are already active 3-5 times week (weight training or other cardiovascular training) and are looking to start, or get back into running, try this program. This 8-week program consists of progressive running workouts 3 times per week that will compliment your weight training.
Similar to the main plan below, this program utilizes jogging (slow, conversational pace) and running (sustainable but challenging pace) to vary your workouts and progressively prepare you to complete your 5k.
CROSS TRAINING: DAY 2 & 5
RUNNING & WORKOUT CALENDAR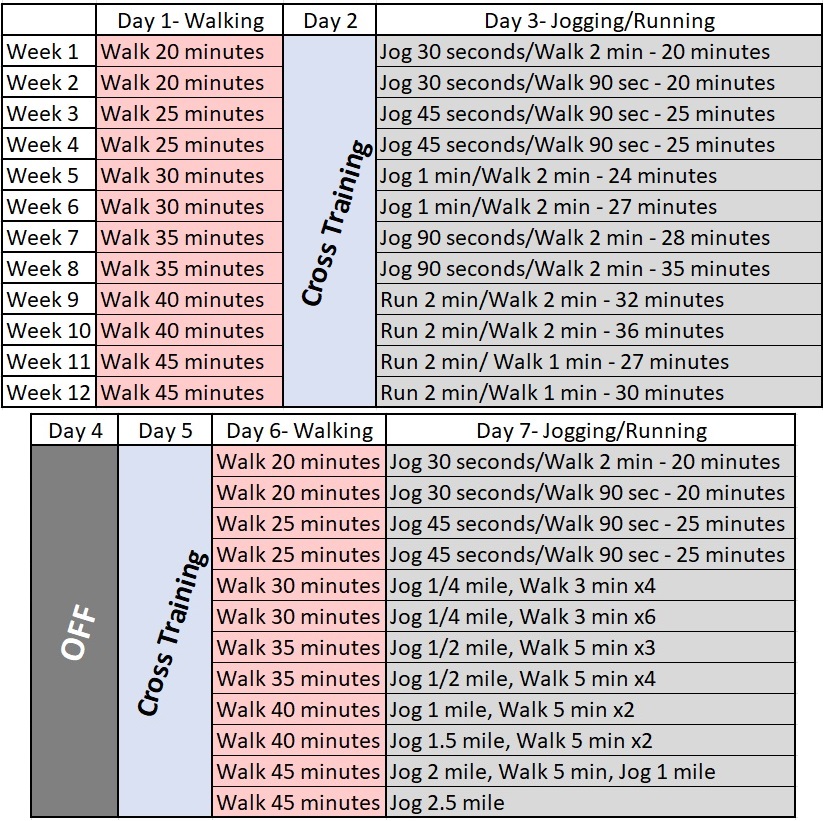 Long Walks: Brisk but sustainable pace
Recovery Walks for Intervals: Slow pace to allow heart rate recover and prepare for next jog/run interval
Jog: Slow, conversational pace
Run: Sustainable pace but challenging
CROSS TRAINING: EXERCISE INDEX
Click on the Monthly Workout Schedule Below to be directed to the workout videos accordingly.
Printout either or both of these trackers to hold yourself accountable!  Write down your start and target race date and get after it! Use these as a reference to track your workouts and reps. The 'Two-Page' document has the full program outlined over two pages. The 'Monthly' view has each of the Cross Training Months broken out seperately.
MORE GUIDES & COACHING WITH R2P+
Dr. Greg Ellis has created these online templates, guides, and customized programs to lead you to success as you prepare for your next race, or just making running a staple in your fitness journey. 
Rehab 2 Perform is a Fitness Focused Physical Therapy & Sports Rehab Company currently with
8 locations in the DMV.
Through an Evidence Based and Modern Approach to Physical Therapy, R2P serves the Active Adult, Competitive Athlete, and those looking to be more Active by focusing on movement, functionality, and not necessarily on pain. We will have you Ready 2 Perform!