Why Postpartum Physical Therapy?!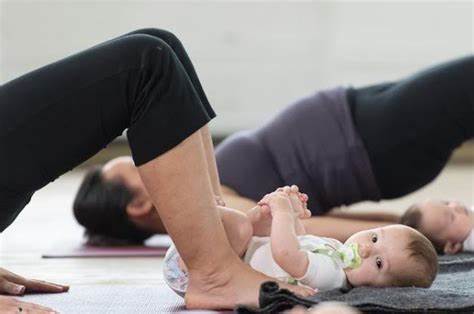 You just birthed a human being! It is standard practice to see a Physical Therapist 2-3x/week after a knee replacement. Why is this not the standard after giving birth?!
Your pelvic floor contains many muscles impacted during childbirth and your abdominal muscles are impacted after a cesarean birth just as the muscles in your leg are impacted after a knee replacement.
Your brain needs to learn to communicate efficiently with these muscles again to avoid symptoms like back pain, hip pain, sacroiliac pain, leakage, etc. We can help!
There is no need to wait until 6 weeks postpartum to seek care. Low level muscle activation exercises can be taught as early as 2 weeks postpartum to begin the recovery process!
Think all postpartum rehab is the same? Think again.  Think you'll never get back to lifting after having a baby? Think again. 
This is what postpartum rehab can (and should!) look like! Check it out!
View this post on Instagram
Our Services for Postpartum Physical Therapy
Rehab 2 Perform Physical Therapy has added Pregnancy & Postpartum Physical Therapy to their elite services. This addition will help moms, and soon to be mothers, navigate the challenges of a changing body and the choices surrounding physical activity and fitness during the pregnancy and postpartum period.
With a progressive and comprehensive approach their team of experts will assist in making informed decisions that takes into consideration the individuals needs and situation as they continue, and return to, physical activity and fitness.
To learn more about these services and to schedule an appointment visit here
---
Rehab 2 Perform specializes in preventing risk to re-injury and empowering you with the tools to stay active. We serve the Annapolis, Bethesda, Columbia, Frederick, Gambrills, Germantown and Mt. Airy areas in Maryland, and now in the Tysons Corner District! Contact us today at 1(301) 798- 4838 or schedule an appointment by visiting us here today.