PHYSICAL THERAPY IN GAMBRILLS, MD
Our new Gambrills facility is just behind the Waugh Chapel Towne Centre featuring Dicks Sporting Goods, Target, Wegmans, and more. This location is 1 minute off of Rt. 3 / Crain Highway, 4 miles South from the Rt. 97 & 32 junction, and 7 miles North of Rt. 50. 2 miles from the route 50 & 97 junction.
983 Waugh Chapel Way, Suite A-B
Gambrills, MD 21054
ALL MAJOR INSURANCES ACCEPTED.
Rehab 2 Perform™ (R2P) continues to push our brand of Physical Therapy out to the community in an effort to better serve competitive athletes, active adults and those looking to become more active, by focusing on movement, and not primarily pain. More like a fitness center and athletic training room than a doctor's office, each of our Rehab 2 Perform™ locations feature a variety of equipment, turf, and other features to get you moving quickly and performing at your peak! This is Physical Therapy, Done Different!
Whether a major surgery or injury, to nagging pains or muscle strains, our expert staff will get you back to the activities you love 2 Perform. With an emphasis on education and physical competency, we cater to athletes of all backgrounds - from beginners and youth to professional athletes and weekend warriors our Doctorate level Physical Therapists will create a custom Plan of Care to Exceed your Goals!
Learn more below and give us a call at 301.798.4838 or CLICK HERE TO SCHEDULE NOW!

Interested in Physical Therapy but unsure if it is right for you? Aches and Pains holding you back from the activities you love to perform?
Come in for a 1-on-1 Free Consultation!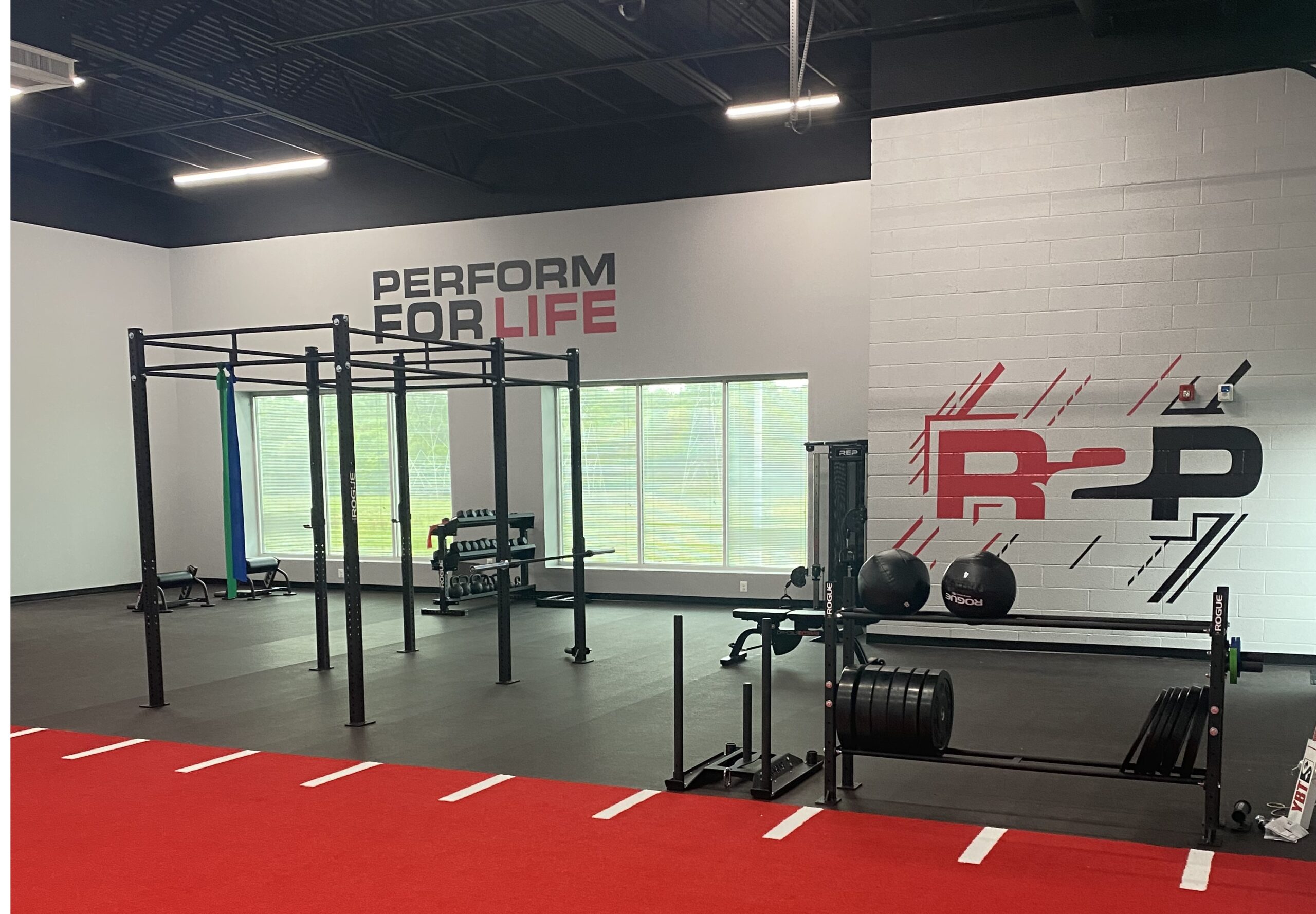 Our average patient has 9 visits! 40% less than the national average of 15. Saving you time and money.
Clients report their goals met 95% of the time and completely hit 82%!
ZERO clients reported goals 'partially' or 'not met'
96% NPS (Customer Satisifaction) Score
500+ 5-Star Reviews on Google, Facebook, Yelp
Our goal is to provide you with education and solutions that not only give you the physicality necessary to perform now, but perform for life.
That focus? YOU.
We want to know your story and what drives you.
What are the goals you want to reach and your expectations?
Our staff will formulate an individualized strategy to provide solutions for your specific situation.
This is not your normal PT office!
Over 1,000 square feet of turf at each location with a large variety of functional equipment.
Open concept with great community feel and positive energy
A passionate and highly educated staff with advanced credentials and experience in sports performance training.
One-on-One evaluations, consultations and appointments for your full scheduled time.
Advanced education with Doctorate of Physical Therapy credentials and a focus on modern and progressive techniques and philosophy, the R2P staff is highly skilled and certified with the industries top marks.
The majority of our team holds certification as Strength and Conditioning Specialist (CSCS) and are working towards their Sports Certified Specialization (SCS).
Along with Certified Athletic Trainers (ATC) and dry-needling certifications, I challenge you to find a more experienced staff!
Working with patients at all levels and backgrounds, our clinicians have practiced in settings with youth teams to professional athletes
Rehab 2 Perform™ (R2P), based in Maryland, is a health care company that delivers physical therapy, sports rehabilitation, post-operative care, concussion rehabilitation, and wellness programs through seven locations and digitally. Recently named to Inc. 5000 Fasting Growing Companies in the DC Region, R2P is quickly changing narratives within the physical therapy industry through its innovative delivery of services and standard of care.