First Sports Resident - Dr. Parth Naik
We ar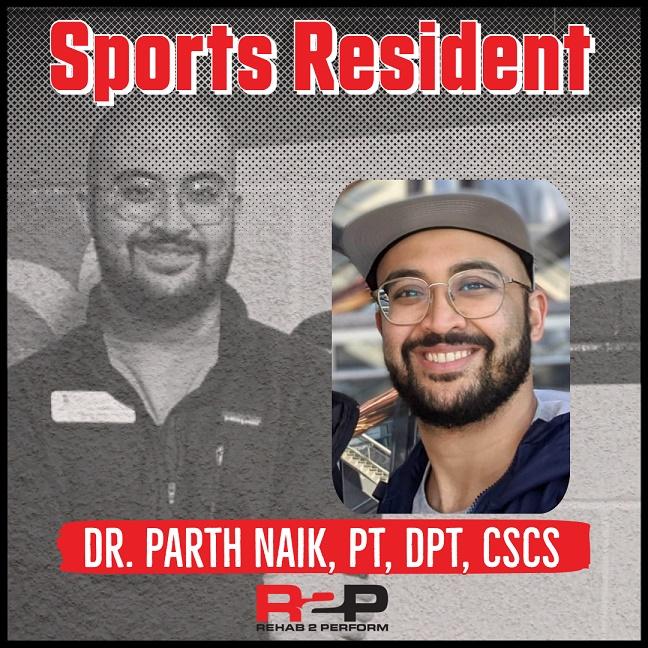 e thrilled to announce Dr. Parth Naik, PT, DPT, CSCS as our first Sports Resident! Starting in September, Dr. Naik will begin working with patients, while simultaneously undergoing mentorship and further education to prep for board certification as a Sports Clinical Specialist!
"Parth is the definition of what we are looking for in a Resident. An individual with high level clinical skills, the desire and passion to learn a more specialized niche of sports rehab and a genuine ability to connect with everyone he interacts with. He will help set the standard for what a Sports Resident at Rehab 2 Perform becomes. We look forward to what he can contribute to our company and the profession as we facilitate his path to becoming a Board Certified Sports Clinical Specialist" - Dr. Zach Baker, Sports Residency Program Director
'As Rehab 2 Perform's first resident I look forward to drawing on the diversity and depth of experience represented by R2P's residency faculty, as I further my own practice and seek certification as a sports clinical specialist.' - Dr. Naik 
Originally from central Florida, Parth completed his B.S. in Psychology/Family, Youth and Community Development from the University of Florida. He moved to the Baltimore-DMV area following graduation to pursue a career in mental health counseling - at which time Parth had already started a side career in wellness, drawing on his experience with a range of physical practices including strength training, martial arts, acrobatics, and rock climbing. Gradually his interests shifted towards a full-time career using movement as a tool for health, which led to earning his DPT at the University of Maryland, Baltimore.
'My role as a physical therapist as to empower and educate my patients so they may reconnect with and reclaim their own physicality.'
Read more about our Sports Residency Program HERE