Sports Residency

Rehab 2 Perform has been granted approval by the American Board of Physical Therapy Residency and Fellowship Examiners to take it's first cohort for it's Sports Residency program.
This is the first and only Sports Residency in the state of Maryland offered at a private practice! The Residency is for licensed Physical Therapists who will be employed at Rehab 2 Perform and will simultaneously be undergoing mentorship and further education to prep them for their board certification as a Sports Clinical Specialist.
Upon completion of the program and passing the board exam, the resident will earn their SCS designation as a Sports Clinic Specialist. This allows them privileges to serve as a first responder and provide sports medicine coverage at live sports events, as well as, opens the doors for a variety of academic opportunities from a lecturing and professorial standpoint should they choose.
---
Ple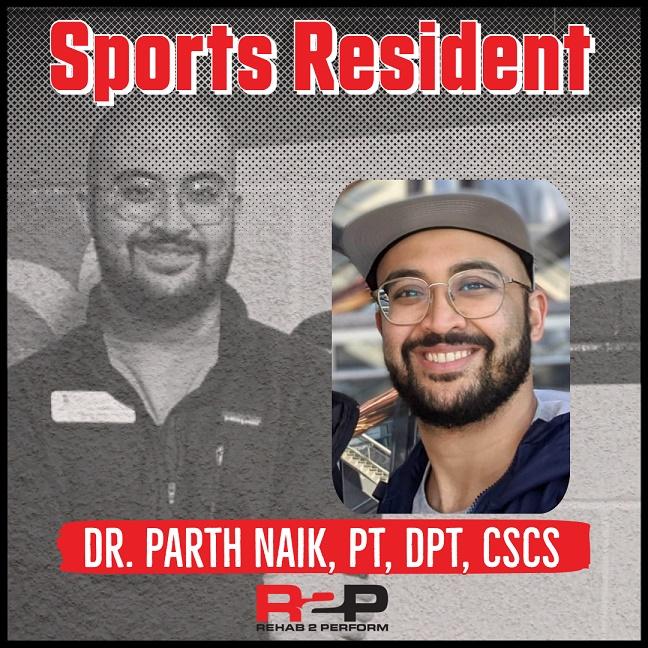 ase welcome Dr. Parth Naik, PT, DPT, CSCS as our first Sports Resident! 
"Parth is the definition of what we are looking for in a Resident. An individual with high level clinical skills, the desire and passion to learn a more specialized niche of sports rehab and a genuine ability to connect with everyone he interacts with. He will help set the standard for what a Sports Resident at Rehab 2 Perform becomes. We look forward to what he can contribute to our company and the profession as we facilitate his path to becoming a Board Certified Sports Clinical Specialist" - Dr. Zach Baker, Sports Residency Program Director
Originally from central Florida, Parth completed his B.S. in Psychology/Family, Youth and Community Development from the University of Florida. He moved to the Baltimore-DMV area following graduation to pursue a career in mental health counseling - at which time Parth had already started a side career in wellness, drawing on his experience with a range of physical practices including strength training, martial arts, acrobatics, and rock climbing. Gradually his interests shifted towards a full-time career using movement as a tool for health, which led to earning his DPT at the University of Maryland, Baltimore.
---
Mission
The mission of the Rehab 2 Perform Sports Physical Therapy Residency is to provide a physical therapist with a unique outpatient clinical experience and sports exposure, guided mentorship and didactic knowledge needed to become a highly competent and confident, board-certified sports clinical specialist. The residency graduate will use a collaborative, evidence-informed approach to deliver the highest quality of care to athletes and patients of all ages and competitive levels.
Important Information
The Application Process is closed for the 2020-2021 Cohort
Accreditation: Approved as a Developing Residency Program through ABPTRFE
Application Deadline: June 1-June 30, 2020 (This time frame will be different for the 2021 cohort)
Interview Process: All applicants will receive a phone interview within one week of their online submission. The phone interview will allow for more in depth discussion of the applicants credentials and desire for applying to the Residency.  In person interviews will be selected by the Residency committee and the applicants will be notified within a week following their phone interview if they need to make arrangements to come out to our site for the process. All applicants will be notified in July of their acceptance or denial to the Residency.
Program Start: September 2020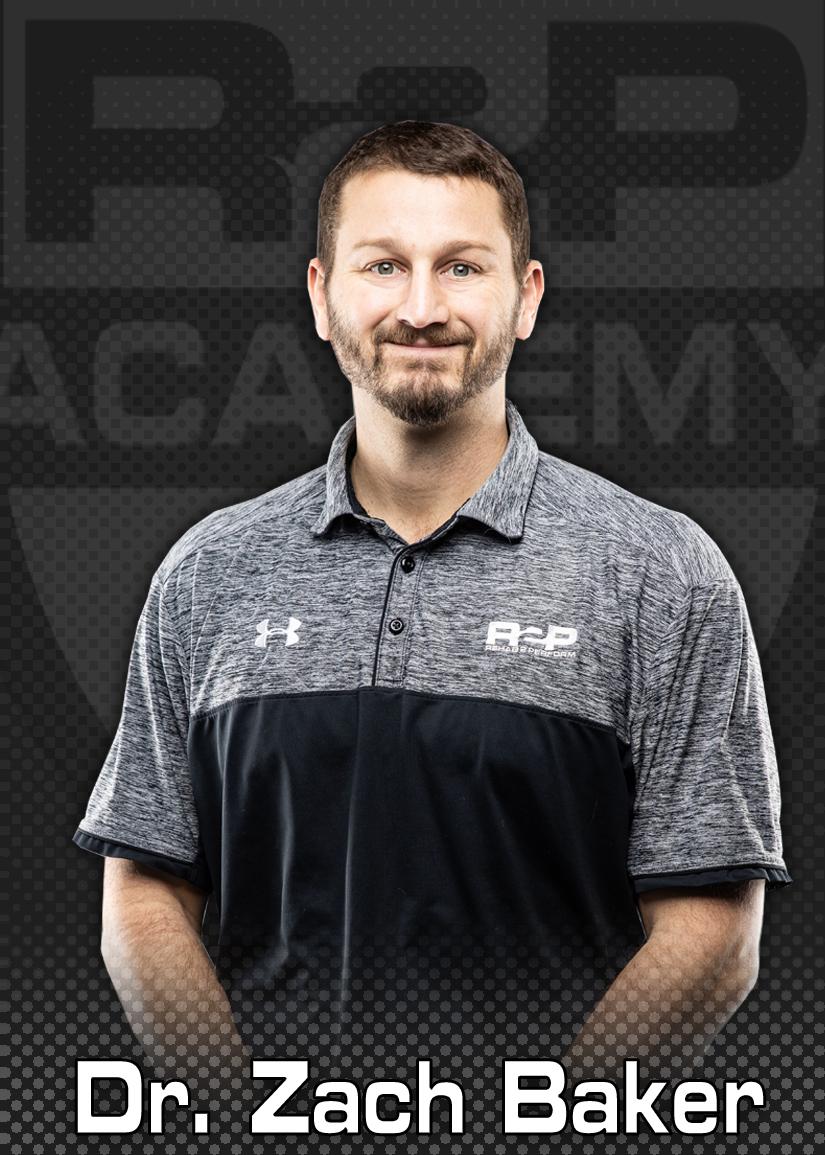 Duration: 13 months
Clinic Locations: Frederick and Mount Airy locations. Sports venue coverage and observation hours will take place at local high school and universities provided by R2P. The applicant is also allowed to seek out their own opportunities as well.
Pre-Requisites: Applicant must be a graduate from an accredited physical therapy program, hold a valid Maryland physical therapist license or be eligible to obtain one, be an APTA member in good standing, and have one of the following: (a) approved Emergency Responder Certification, (b) Athletic Training Certification, or (c) EMT license.
Number of Graduates: N/A. 2020 will be first cohort
First Time Specialty Exam Pass Rate: N/A, 2020 will be first cohort.
Program Director: Dr. Zachary Baker, PT, DPT, SCS
Program Highlights
Over 1500 hours of clinical practice
Sports Venue and Training Room coverage at the high school and collegiate level
Over 250 hours of Sports didactic hours covered with R2P staff in clinic and guided by online learning module
More than 250 hours of 1-on-1 Clinical Mentorship
Teaching and Outreach Opportunities
Clinical hours performed at Rehab 2 Perform featuring a unique outpatient sports rehab environment
Registration
Please complete the registration process, including uploading of all required documents. Payment must be completed at the end. 
Documents to have preparred:
Resume (Professional Experiences, Achievements, Licenses, Residencies and Fellowships Credentials and Certifications, Memberships
Cover Letter
Two Professional References
Essay Response- What do you wish to gain through participation in a residency/fellowship program? What are your career plans as they relate to Sports Physical Therapy? Why are you pursuing a Residency at R2P and what makes you an ideal candidate?
Registration is currently closed
For more information and questions please contact the Residency Program Director, Dr. Zachary Baker at drbaker@rehab2perform.com