Postpartum Physical Therapy Expectations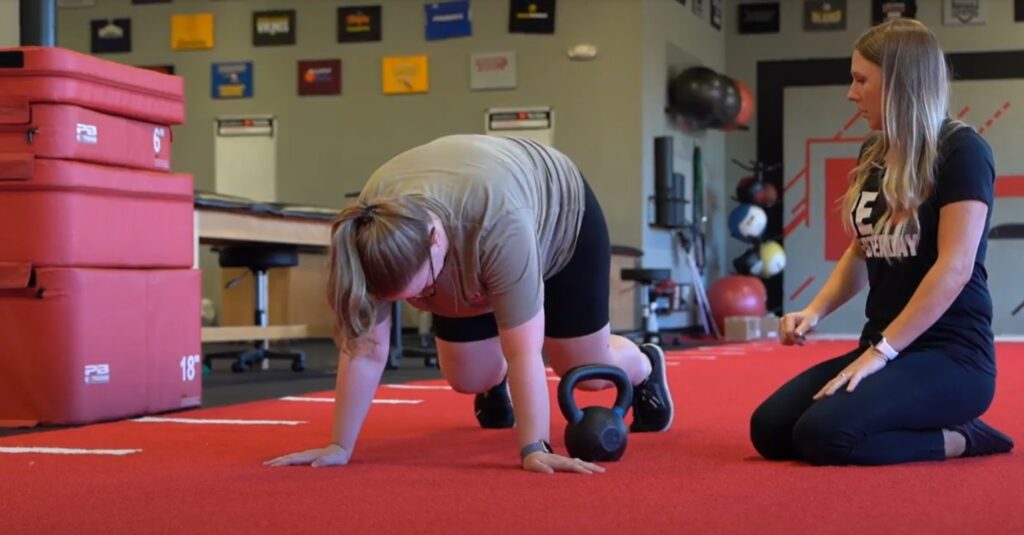 Early Phases Postpartum
During the early phases of the postpartum period it is important to retrain the proper function of the deep core region (your diaphragm, abdominal muscles, pelvic floor muscles, and back muscles). With Postpartum Physical Therapy, this involves breathing exercises, feedback to ensure proper abdominal muscle and pelvic floor activation, and exercises to help improve the stability of your midline.
As your brain is able to communicate with the deep core again (this time frame will look different for everyone) exercises will then be progressed to help meet your specific goals. This could be anything from running, to CrossFit, to boot camp classes, to general strength and conditioning, and so much more!
Your Goals
The goal during these progressions is to learn how to manage the pressure naturally created in our abdominal region during movements to reduce/eliminate symptoms including leaking, pelvic pain, and/or the feeling of heaviness (just to name a few).
Don't settle for postpartum physical therapy to end as soon as you're able to breathe properly and activate your deep core. This is just the beginning!
Our Services for Postpartum Physical Therapy
Rehab 2 Perform Physical Therapy has added Pregnancy & Postpartum Physical Therapy to their elite services. This addition will help moms, and soon to be mothers, navigate the challenges of a changing body and the choices surrounding physical activity and fitness during the pregnancy and postpartum period.
With a progressive and comprehensive approach their team of experts will assist in making informed decisions that takes into consideration the individuals needs and situation as they continue, and return to, physical activity and fitness.
To learn more about these services and to schedule an appointment visit here
---
Rehab 2 Perform specializes in preventing risk to re-injury and empowering you with the tools to stay active. We serve the Annapolis, Bethesda, Columbia, Frederick, Gambrills, Germantown and Mt. Airy areas in Maryland, and coming soon to Virginia in the Tysons Corner District! Contact us today at 1(301) 798- 4838 or schedule an appointment by visiting us here today.