What is the one supplement that has been around for decades, extensively researched for its safety and efficacy AND is part of almost every weight loss program? WHEY PROTEIN!! Whey protein powder makes hitting your protein needs easy and delicious. Whey protein isolate is easily digested and absorbed rapidly making it perfect for your post-workout snack. Whey protein powder aids in muscle repair after training and also supports immune function. Getting sufficient protein (30g per meal) can also keep you fuller longer and helps promote satiety throughout the day.
Recommended Dose:
1-2 scoops per day, preferably after training/ exercise but can be utilized at any time of day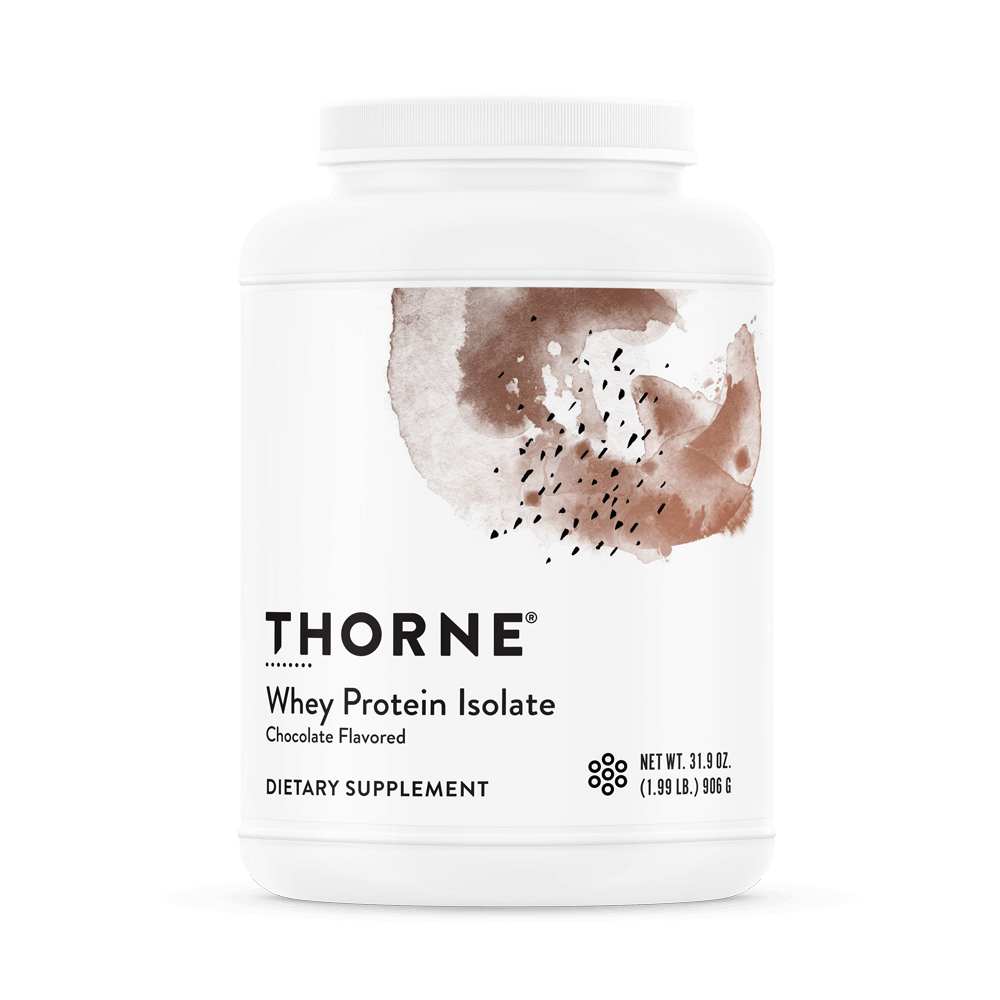 ---
Why Thorne? Thorne is trusted by many in the industry, as all of their products are third party certified and NSF certified which is a governing body that ensures the products are not tainted with substances that are banned by NCAA and other sports organizations. They also have physicians on their board to ensure product quality and purpose.
R2P Thorne Dispensary: https://www.thorne.com/u/rehab2perform
-In Health & Happiness – Jessica Murgueytio, Registered Dietitian, Rehab 2 Perform
---
Nutrition Therapy Services
R2P is proud to offer individual nutrition counseling with our new registered dietitian, Jessica Murgueytio. Personalized nutrition helps your body function optimally and increases the body's ability to heal and strengthen itself. Both In-Person or from the comfort of your home, get started with your Nutrition Plan Now. Learn More Here!