How 2 Hit Your Protein Goals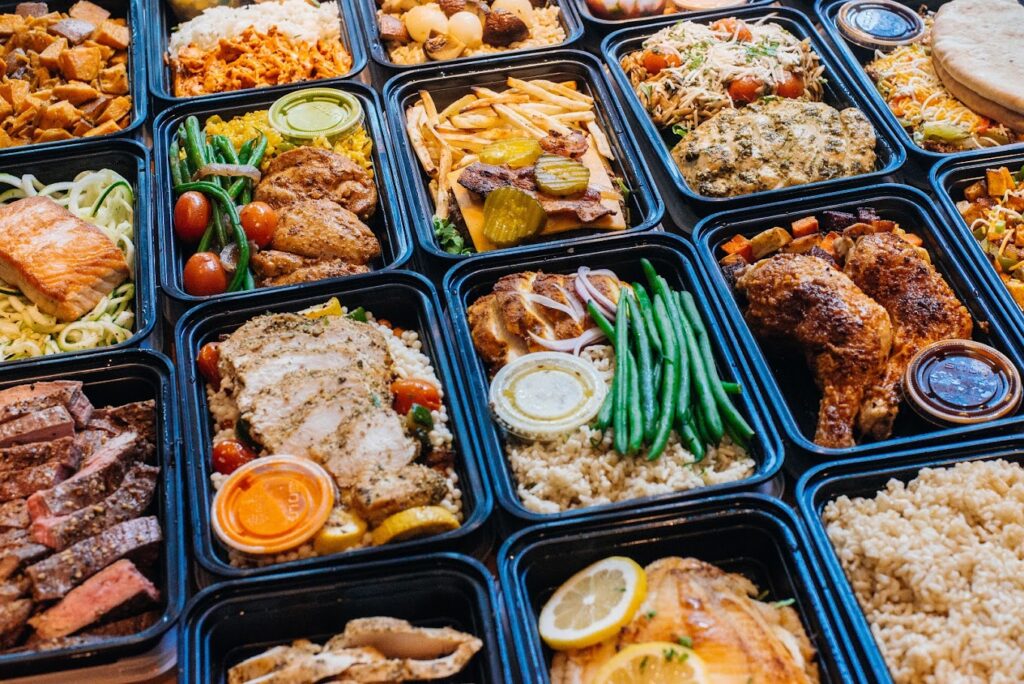 Are you lifting weights? Are you over the age of 55?
Are you a youth athlete? Are you trying to add lean muscle or drop body fat?
If you fall into ANY of these categories then ensuring you are getting adequate protein at every meal is a vital part of seeing progress towards your goal. Beyond its role in muscle building, protein is an integral part of the immune system and also vital to satiety (the feeling of fullness after eating a meal), enzyme and hormone production, fluid and acid base balance, and multiple other functions throughout our bodies.
Cooking at home and meal prepping protein sources in advance is critical to getting protein in throughout your day. If your schedule is busy and you are finding it challenging to get your protein in, utilizing Mighty Meals to help stock your fridge with high quality pre-cooked proteins can be a game changer!
Below I list a few of my favorite high protein meals along with my favorite batch cooked proteins that I add to EVERYTHING including salads, wraps, and combining with leftovers from dinner. I have been using Mighty Meals for almost a year and it gives me so much peace of mind and allows me to dedicate time to other tasks while still staying consistent with my macros and I know they can help you do the same!
Jessica's Favorite High Protein Mighty Meals:
All of these are 30g or more of protein
Miso Glazed Cod
Mediterranean Grilled Salmon
Turkey BLT Wrap (this is my personal favorite since I am a sucker for a good wrap! I pair mine with some steamed broccoli or fresh Persian cucumbers)
Vegan Bolognese with Spaghetti Squash
Chicken Cobb Salad (the most filling salad EVER)
Ropa Vieja (my husband's personal favorite)
Turkey Taco Bowl– why do Chipotle bowls when you can save time & money and order this for lunch or dinner
Rotini & Grass Fed Beef Bolognese (my son's favorite)
Mediterranean Chicken Salad
Ready 2 Order! Use THIS LINK to get $25 off your first FOUR ORDERS of $75 or more.
In Health & Happiness – Jessica Murgueytio, Registered Dietitian, Rehab 2 Perform
---
Nutrition Therapy Services
R2P is proud to offer individual nutrition counseling with our new registered dietitian, Jessica Murgueytio. Personalized nutrition helps your body function optimally and increases the body's ability to heal and strengthen itself. Both In-Person or from the comfort of your home, get started with your Nutrition Plan Now. Learn More Here!