Meet New Physical Therapist Dr. Marcus Taylor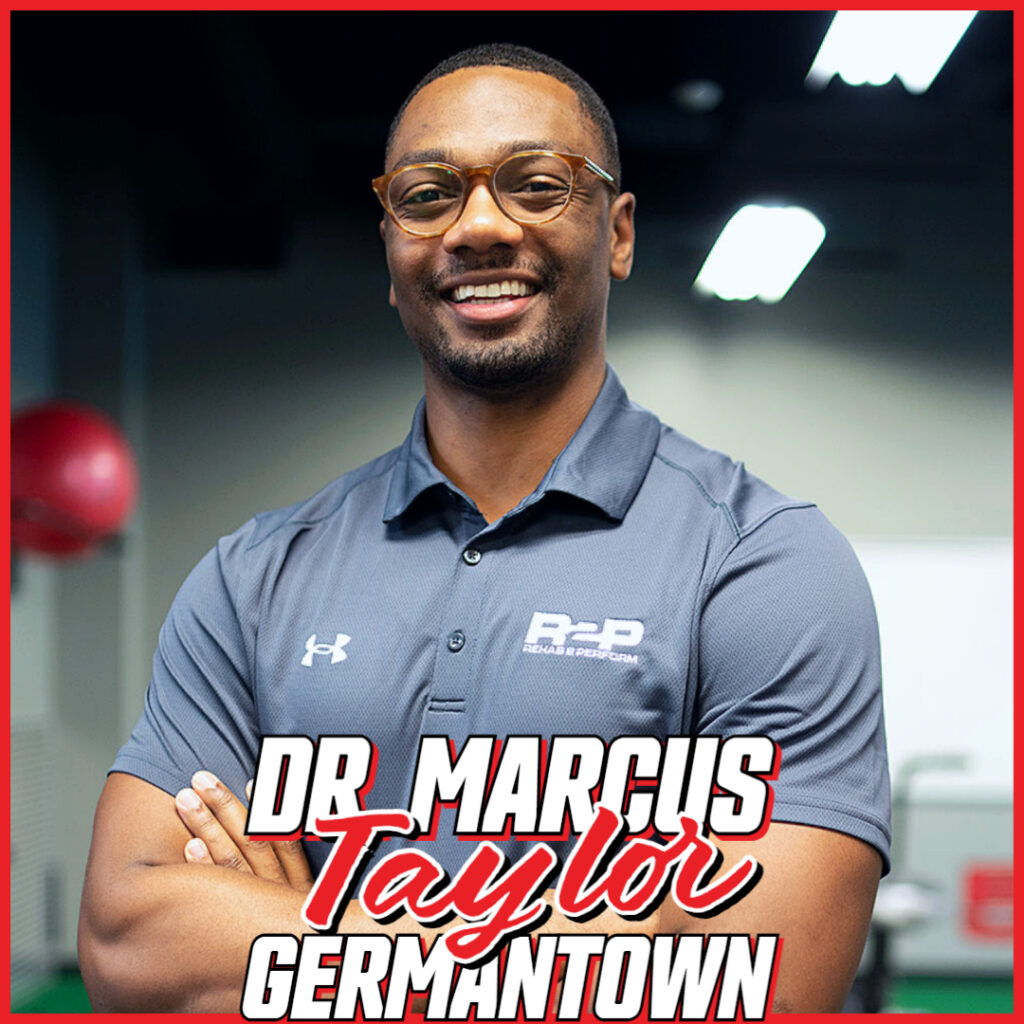 Marcus grew up in Newport News, Virginia where he played basketball and football. Around 7th grade, he decided to focus solely on basketball when he started playing more competitively in AAU and high school levels. He attended Norfolk State University, which is a Historically Black College and University (HBCU) in Norfolk, Virginia. While at Norfolk State, he became heavily involved in his community through advocacy and program implementation.
He earned his Masters in Biomedical Sciences and Doctorate of Physical Therapy degrees both from Duke University. During his time in Durham, he worked with the Duke Football Team as an assistant athletic trainer and became involved with community and university-based advocacy. His interests in mentorship, activism, and reducing health disparities are attributed to his time at Norfolk State.
Why did you want to become a physical therapist?
Initially, I was a pre-medical student with goals of becoming a Physiatrist. After shadowing a few different practices and specialties, I realized that I didn't really like the tract that I was on. While in my master's program, I began learning about the different options that physical therapy offered; and I really became interested in the amount of treatment time that was available with patients versus the 20-minute check-ins that I was seeing during my medical shadowing experiences. With more exposure, I became really interested in rehab and prevention, which eventually led to a career path switch.
What is your background?
I graduated from Norfolk State University, which is a Historically Black College and University (HBCU) in Norfolk, VA. My major was in Biology and minor was in Chemistry. I earned my Masters Degree in Biomedical Sciences from Duke University prior to staying at Duke for my DPT.
What is your specialty or niche when it comes to being a physical therapist?
If I had to choose one specialty, I enjoy training athletes with goals of returning to playing basketball. However, I have always been really interested in the psychology of injury and trying to connect with athletes on a deeper level than just the physical.
What are you most looking forward to in joining the Rehab 2 Perform team?
While interning at R2P, I would pull long hours with the commute but then also being intellectually challenged throughout an entire shift – which wasn't any different than my other two long term clinical experiences in school. The difference is that while at R2P, I was excited to go back into work the next day to do it all over again. The environment in this company is something that I really wanted to return to. From the stories from previous faculty, I understand the importance of having a first work environment that cares about my personal and professional growth, but also wants to empower the staff to utilize the strengths; and I feel confident that R2P is a place that will help me grow in all of these areas.
What are your plans on trying to engage and connect with the community?
I have extensive experience with community organizing and advocacy that spans from my first semester in undergrad throughout DPT school. My professional goals are to help diversify the field of practicing physical therapist to at least represent the nationwide demographics; and to do this, I believe there should be early exposure to our profession. Assisting in community organized and other events will help to spread awareness of the various options within the healthcare fields.
---
Dr. Marcus is serving clients in our Germantown office as a Physical Therapist! Rehab 2 Perform specializes in preventing risk to re-injury and empowering you with the tools to stay active. We serve the Annapolis,  Bethesda,  Columbia,  Frederick,  Gambrills,  Germantown and Mt. Airy areas in Maryland, and coming soon to Virginia in the Tysons Corner District! Contact us today at 1(301) 798- 4838 or schedule an appointment by visiting us here today.