New Physical Therapist, Dr. Derek Garza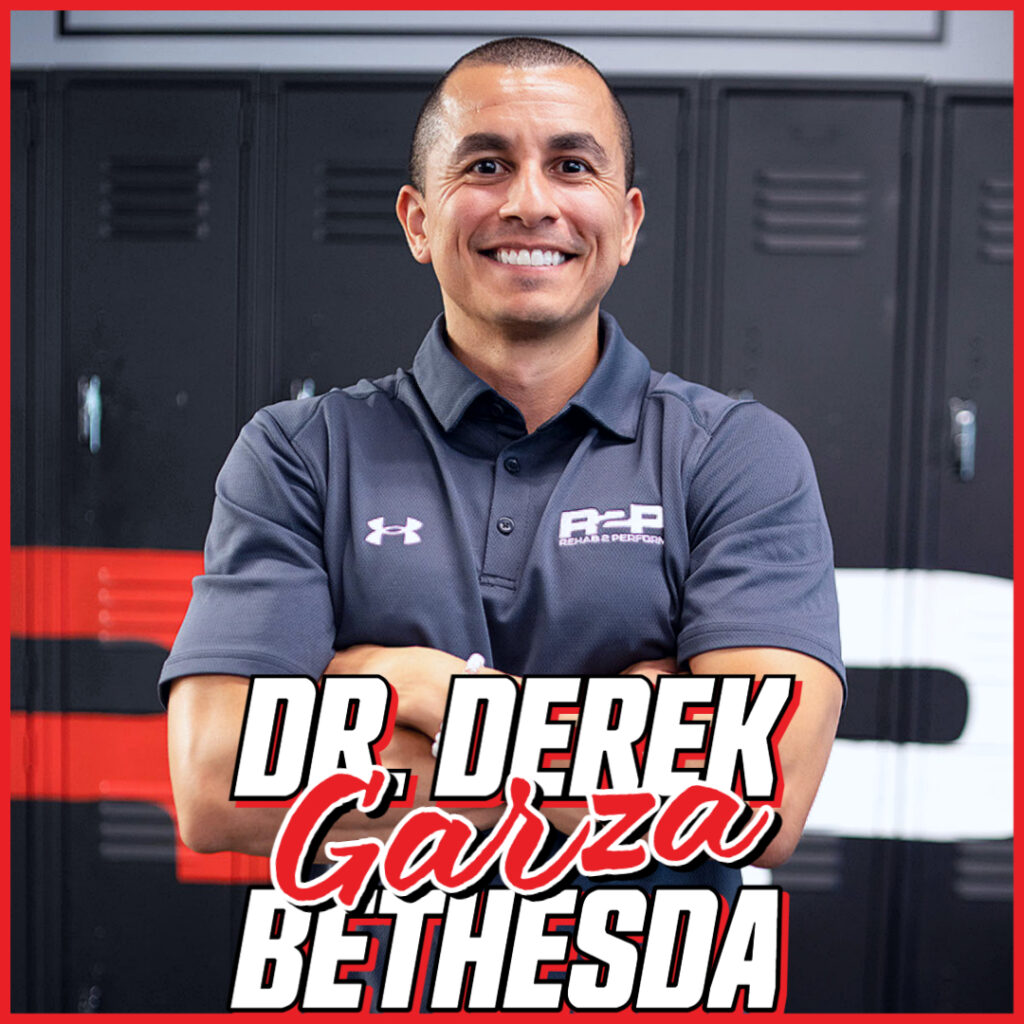 Derek was raised in Salinas, California, or more recognizably, in the Monterey Bay area. Athletics had always been a part of his upbringing, and as he began to focus on basketball and track & field in high school, he found physical therapy after experiencing sports related injuries. Following high school he went on to attend Fresno State University where he would compete as a jumper, hurdler, and a decathlete while pursuing a degree in kinesiology – exercise science.
After undergrad, Derek moved to Orange County in Southern California for a physical therapy internship. When the internship concluded, he took a detour with employment at Goldman Sachs where he would gain professional experience working in the finance sector. Ultimately, Derek used this opportunity as a path to support himself while preparing to apply to physical therapy programs. Maintaining focus and determination, he went on to pursue his doctorate in physical therapy from Massachusetts General Hospital Institute of Health Professions in Boston, MA.
Why did you want to become a physical therapist?
Like many before me, I became involved in physical therapy after enduring sports related injuries that kept me from doing what I love and kept me from making an impact with my team(s). It bothered me when I was unable to compete, and that compelled me to be a part of a profession that contributes to those who are seeking help to maintain a lifestyle full of experiences they love. As a dedicated life-long athlete, passionate to improve my skills and participate in team goals, I want to ensure that I am always in a position to assist others who may be impacted by unfortunate circumstances so they can be ready for whatever life or sport throws at them.
What is your background?
My background is Kinesiology – Exercise Science, and I am a Strength and Conditioning specialist with a vested interest in basketball and track and field.
What is your specialty or niche when it comes to being a physical therapist?
My specialty when it comes to physical therapy involves sprints, jumps, and speaking with those from all walks of life.
What are you most looking forward to in joining the Rehab 2 Perform team?
I truly enjoy the process of connecting with and empowering others. In joining R2P, I'm excited to belong to a community of passionate and charismatic rehab specialists who are actively achieving ways to elevate the human experience.
What are your plans on trying to engage and connect with the community?
In order to engage and connect with the community, I plan to share my energy, my general excitement, and my overall goofiness. I want to show people that rehab does not have to be daunting, and/or that training does not have to be stale and boring. I aim to creatively show people how much fun they can have while improving performance beyond what they thought possible and improve their overall experience.
---
Dr. Derek is serving clients in our Bethesda office as a Physical Therapist! Rehab 2 Perform specializes in preventing risk to re-injury and empowering you with the tools to stay active. We serve the Annapolis,  Bethesda,  Columbia,  Frederick,  Gambrills,  Germantown and Mt. Airy areas in Maryland, and coming soon to Virginia in the Tysons Corner District! Contact us today at 1(301) 798- 4838 or schedule an appointment by visiting us here today.