Nutrition for Optimal Aging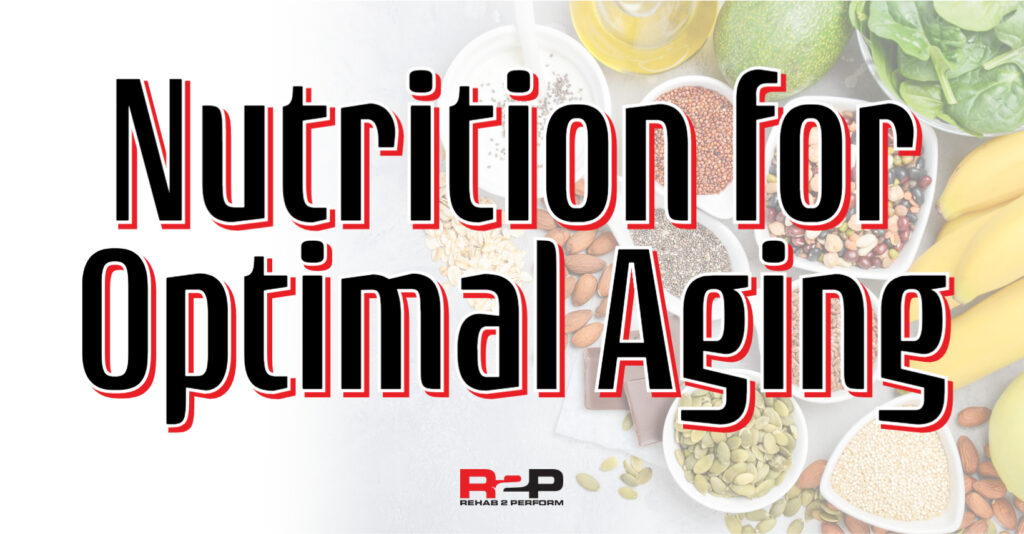 In a world filled with morbid obesity and disease, the trending topics circulate around the treatment of these conditions but rarely elaborate on how to PREVENT these diseases and, even less often, expand on how to go from the absence of disease to an optimal state of health. People who are not sick and do not have an excessive amount of weight to lose can find themselves in a difficult place of having to set goals to live optimally which takes more determination and dedication and celebration of small, sometimes even unmeasurable, markers of progress.
After more than twelve years of working 1:1 with adults I am determined to teach people not only how to lose weight and treat/ reverse disease but also how to pursue greatness and increase vitality even as the body ages. I have started a Facebook group that will provide education on improving different aspects of aging as well as offering nutrition guidance aimed at increasing vitality through promoting optimal body composition, reducing disease risk, increasing hormonal balance via quality sleep and stress management strategies and finding ways to play and find fulfillment in every day.
This group also aims to build a community of adults who can support each other in these endeavors. Accountability, community and support are key factors in change so join us in the mission to BE > YESTERDAY and to truly make age just another number and live life to its fullest.
JOIN OUR NEW FACEBOOK GROUP HERE!
---
Nutrition Therapy Services
R2P is proud to offer individual nutrition counseling with our new registered dietitian, Jessica Murgueytio. Personalized nutrition helps your body function optimally and increases the body's ability to heal and strengthen itself. Both In-Person or from the comfort of your home, get started with your Nutrition Plan Now. Learn More Here!