Super EPA: Omega-3 Fish Oil
EPA (Eicosapentaenoic Acid) and DHA (Docosahexaenoic Acid) are two essential fatty acids found in fish that support cardiovascular health and also reduce inflammation. DHA can positively benefit cognitive health and has been linked to improved mood. EPA has been shown to assist with reducing triglycerides and support healthy HDL levels to keep your lipid well balanced. 
Recommended Dose:
2-4 capsules per day (taken with food)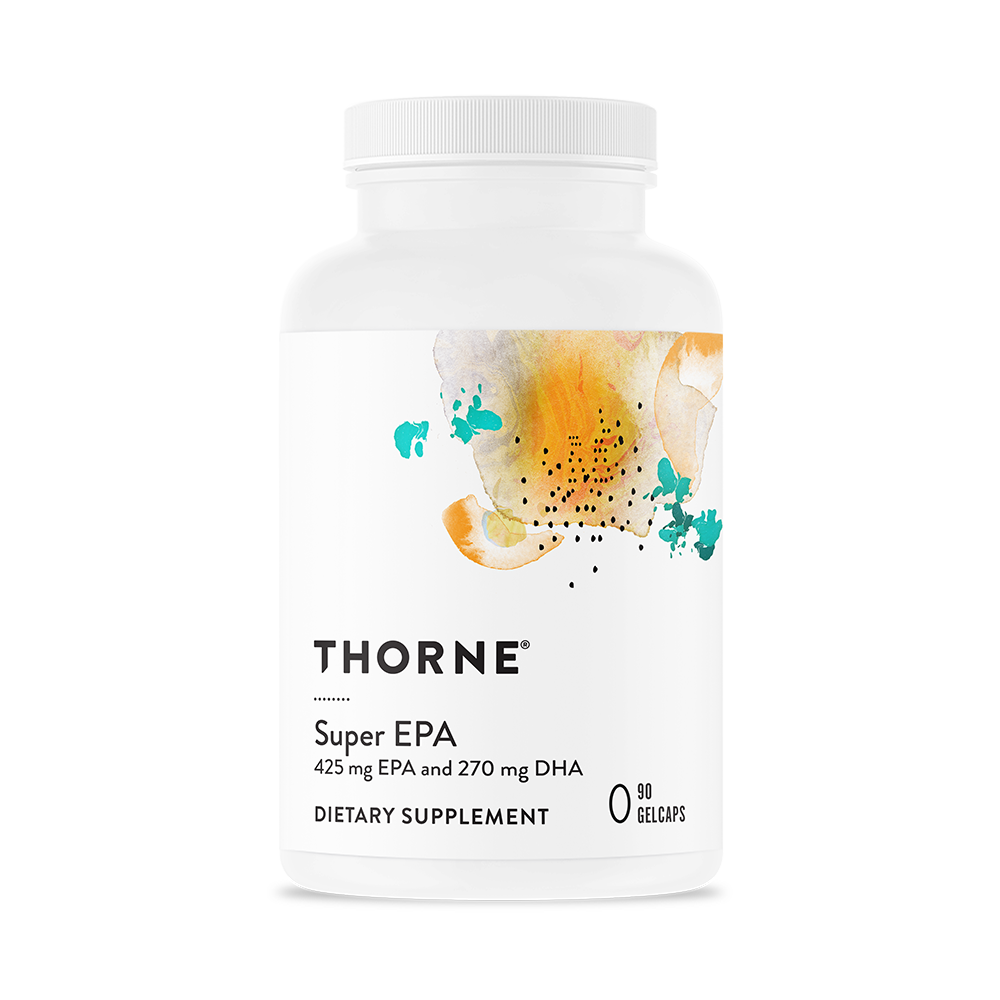 ---
Why Thorne? Thorne is trusted by many in the industry, as all of their products are third party certified and NSF certified which is a governing body that ensures the products are not tainted with substances that are banned by NCAA and other sports organizations. They also have physicians on their board to ensure product quality and purpose.
R2P Thorne Dispensary: https://www.thorne.com/u/rehab2perform
-In Health & Happiness – Jessica Murgueytio, Registered Dietitian, Rehab 2 Perform
---
Nutrition Therapy Services
R2P is proud to offer individual nutrition counseling with our new registered dietitian, Jessica Murgueytio. Personalized nutrition helps your body function optimally and increases the body's ability to heal and strengthen itself. Both In-Person or from the comfort of your home, get started with your Nutrition Plan Now. Learn More Here!