Welcome Dr. Chris Serrao to R2P
Hailing from the Steel City, please welcome Dr. Chris Serrao to our team in Frederick!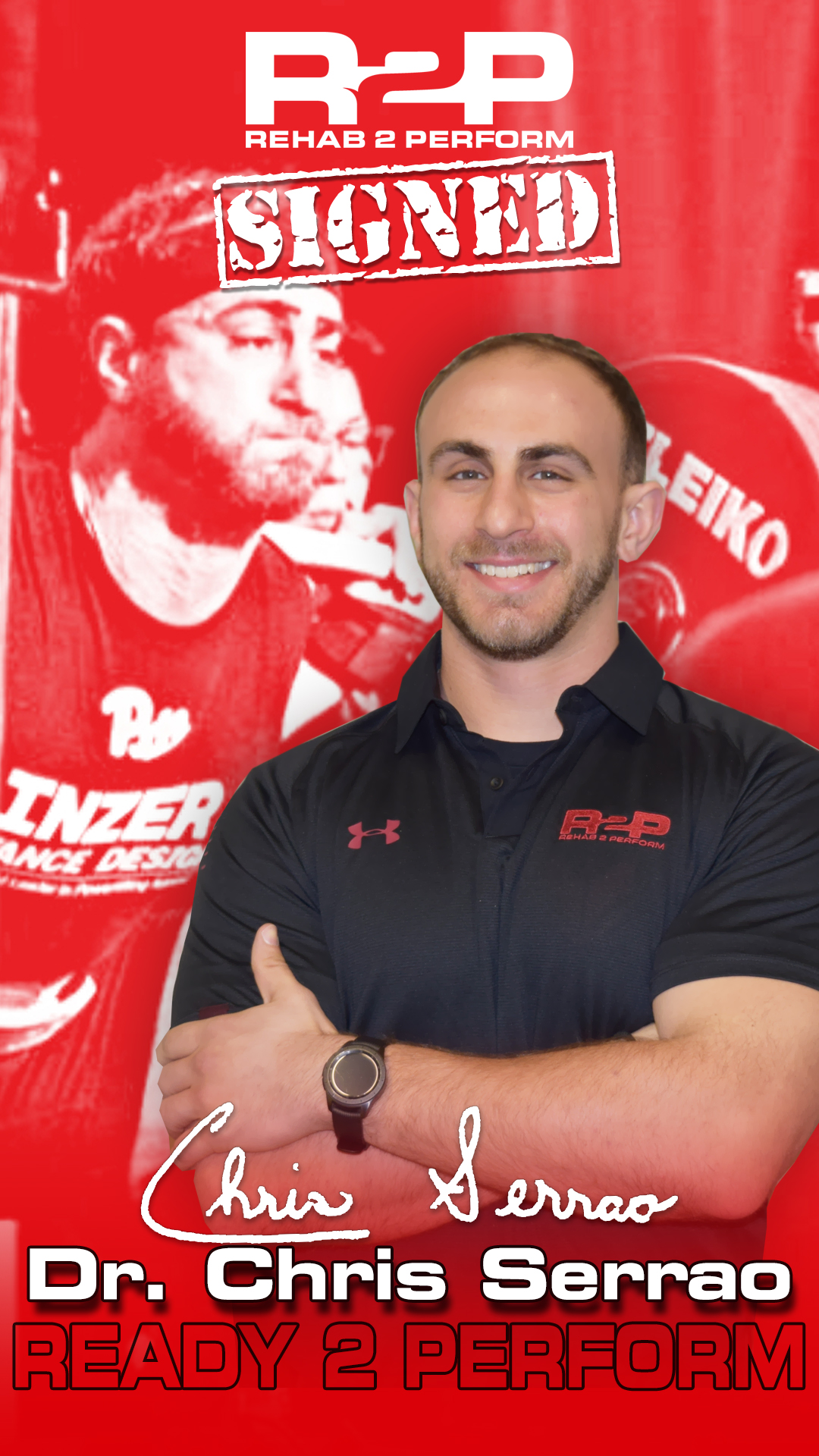 Why did you want to become involved in physical therapy?
I originally became interested in physical therapy after suffering an injury my sophomore year of high school which took me away from being able to participate in contact sports. While this was disheartening, my love for rehab, strength and conditioning, and sport performance emerged. I completed my senior project in high school on physical therapy, spending hours shadowing my prior physical therapist. In undergrad, I got a job as a strength and conditioning coach at a local private facility and loved the environment and being able to help others achieve their athletic goals. Having the opportunity to foster relationships with patients and help them get back to their recreational and professional goals has motivated me to be a physical therapist since my first interaction with PT many years ago.
What is your background?
I grew up in a suburb of Pittsburgh, PA competing in sports throughout my life. I have stayed in the Pittsburgh area, attending Pitt for both my undergraduate degree in Exercise Science, and my graduate degree in Physical Therapy. Through that time, I have worked as a strength and conditioning coach to several Pitt sports teams, Carnegie Mellon University teams, local high school teams, and private training sessions for athletes around western Pennsylvania. I have also competed in powerlifting meets across the country and train jiu-jitsu at a local dojo.
What is your specialty or niche when it comes to physical therapy?
My jobs and internships in the strength and conditioning realm have given me experience in working with athletes that are nearing end stage rehab and engaging in sport-specific activities. I look froward to implementing exercise progressions that I have learned as a strength coach with my patients at R2P.
While studying for my graduate degree, I participated in an internship at the Rooney Sport Center's concussion specialty clinic. Here, I treated patients from nearly every state in the US for persisting concussion symptoms. I specialized in concussion exertion therapies, though gained knowledge in vestibular rehabilitation as well. My time at the concussion clinic opened a whole new door to patients I may treat during my physical therapy career.
What are you most looking forward to in joining the Rehab 2 Perform team?
I look forward to continuing to learn from the great clinicians at Rehab 2 Perform. Even though formal schooling is over, I am always open to learning from others in any way possible and giving my patients the rehab they expect from R2P.
What are your plans on trying to engage and connect with the community?
I look forward to being able to interact with sports teams outside of the clinic in the same capacity that I did as a strength and conditioning coach in Pittsburgh. I would love to continue to help athletes and teams progress beyond the rehabilitation side of training, as well as participate in teaching these teams and coaches about the blending of physical therapy and sport performance into training.