R2P Staff Serving Non-Profits
Learn more about the Non-Profits that our staff are involved with including these three who serve on the Board with their respected Organization. We are proud and honored for them to be a part of our team. 
Dr. Anthony Iannarino - Girls on the Run, Montgomery County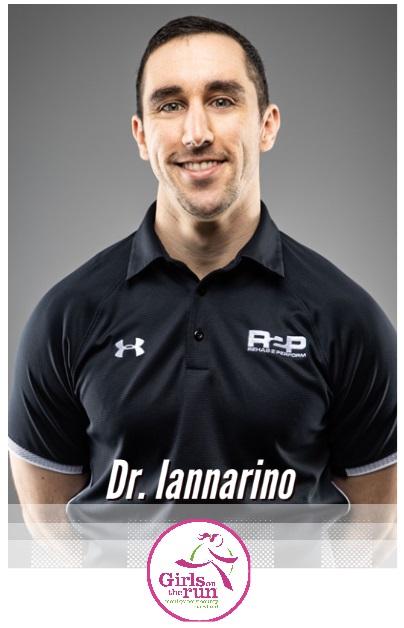 Girls on the Run is the only national physical activity-based positive youth development program for girls with compelling evidence of program impact.
At Girls on the Run we inspire girls to recognize their inner strength and celebrate what makes them one of a kind. Trained coaches lead small teams through our research-based curricula which includes dynamic discussions, activities and running games. Over the course of the ten-week program, girls in 3rd-8th grade develop essential skills to help them navigate their worlds and establish a lifetime appreciation for health and fitness. The program culminates with girls positively impacting their communities through a service project and being physically and emotionally prepared to complete a celebratory 5K event.
Website: https://www.girlsontherunofmoco.org/
Involvement opportunities: 
Volunteer coaching/race support
"I am very passionate about helping others find confidence, independence, and joy through exercise and sport. I could not be more excited to join this amazing organization who is doing just this to empower the girls in our community." - Dr. Anthony Iannarino
---
Dr. Kelly Yates - Key City Foundation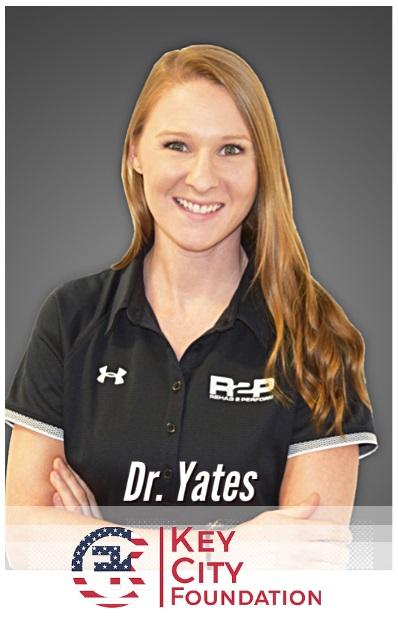 The Key City Foundation provides our youth (elementary to high-school) with an opportunity to play competitive level sports for FREE in exchange for community service, leadership development, and character development."
Dr. Yates is serving as the Director of Sports Performance which involves- Taking a holistic balanced approach to developing Foundation Athletes, Coaches, and Interns. Creating a well balanced approach to sports with the intent to help reduce the risk of injury through movement screens, strength and conditioning, and rehabilitation as necessary. 
Website: https://www.keycityfoundation.com/
Involvement: Get Involved | Key City Lacrosse for current opportunities
Kelly joined the Key City Foundation due to her commitment to serve her local community and to help youth athletes see the importance of taking care of their bodies starting at a young age. "I have a passion for helping individuals understand the 'why' behind the processes involved in reaching their goals."
---
Dr. Josh Funk - Primary Care Coalition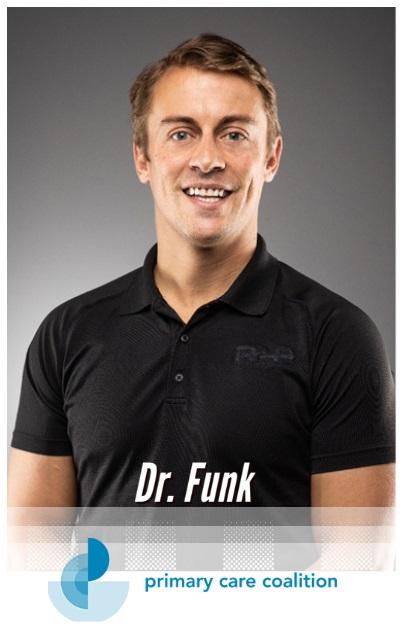 Our mission is to improve the health of vulnerable individuals and families by building partnerships and strengthening systems throughout greater Montgomery County.
The Primary Care Coalition (PCC) makes health happen. We work with clinics, hospitals, health care providers, and other community partners to coordinate health care and related services for people experiencing vulnerability. The PCC is deeply committed to providing a continuum of care for people who are uninsured or underinsured, have limited financial resources, experience health inequities due to structural racism and other social determinants, or face other barriers to achieving healthy lives.
Dr. Funk serves on the Board, and is a member of the Fundraising and Promotions Committee 
Website: www.primarycarecoalition.org/ 
Involvement: Dontate, Voluteer, Partner - Click Here