Meet Parth - Sports Resident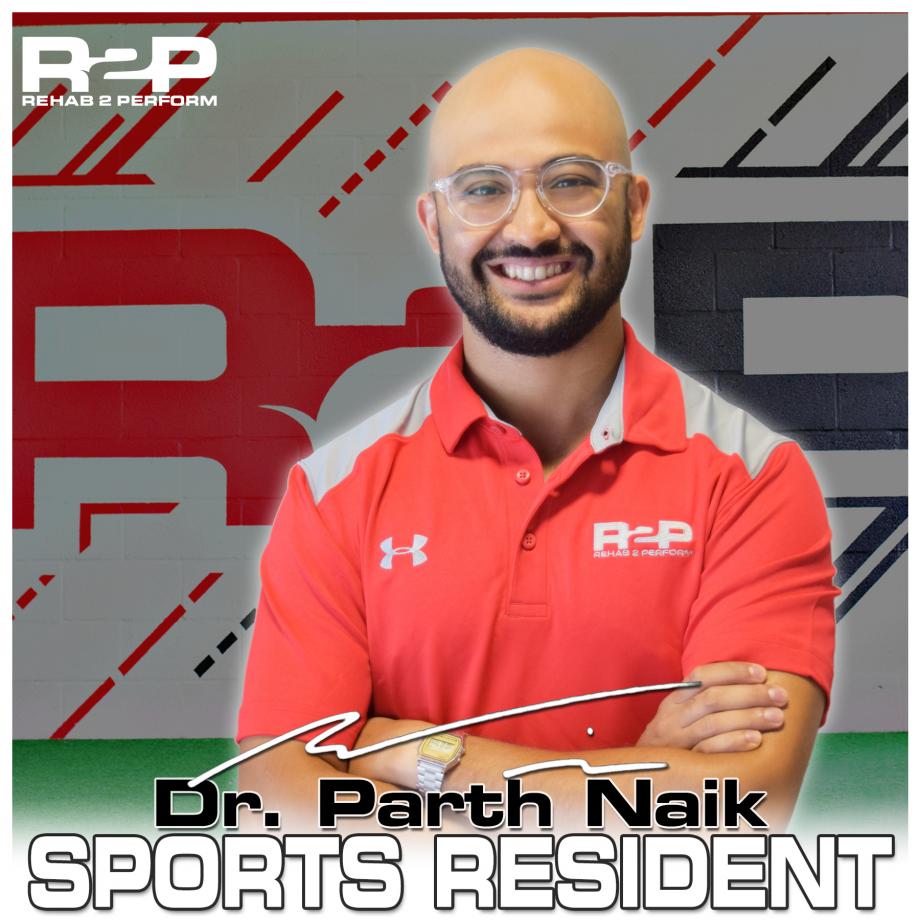 Why did you want to become involved in physical therapy?
I've always found engaging with my own physical to be a source of connection to the world around me - a tool to ground myself in the present. My interest in physical therapy has stemmed from my desire to help others to reconnect with and reclaim their own physicality. I see PT as a chance to provide empowerment and education, with my role being to provide patients with tools they can take back and apply to the unique contexts of their own lives.
What is your background?
I'm originally from central Florida and got my bachelor's degree from the University of Florida in Psychology/Family, Youth and Community Development. I came into college with some experience with distance running, and started exploring rock climbing, martial arts, strength training, acrobatics, and parkour while in school. Upon graduating, I originally intended to pursue a career in counseling and got a job working with youth in West Baltimore upon graduating. Although I've changed career paths since this time, I see a common thread uniting my former and current paths: empowering others to live engaged, personally meaningful lives.
What is your specialty or niche when it comes to physical therapy?
My main interests and experiences in PT lie in sports rehabilitation and orthopedics. I love working with athletes and active individuals of all ages and sports backgrounds, however non-traditional and older athletes will always hold a special place in my heart. As a late comer to athletic world myself, I've always felt a kinship with those picking up a new sport or playing later into life just for the love of playing!
What are you most looking forward to in joining the Rehab 2 Perform team?
In a nutshell? The people. Since the beginning of my internship with R2P while in PT school, I was struck by how genuinely caring each member of the staff was towards not only their patients, but also their colleagues. The type of patient care and clinical learning that fostered in this kind of atmosphere is hard to match.
What are your plans on trying to engage and connect with the community?
I've been local to the Baltimore area for a number of years now and have been involved with multiple communities in the area. These include the local climbing and parkour scene, as well as a non-profit gym for Baltimore City youth called MissionFit. I'm hoping to expand my engagement to the Fredrick area as well, and would love to visit local schools and gyms to share my knowledge and experiences.
What drew you to the R2P Sports Residency Program?
I intend to pursue a career specializing in sports rehabilitation and wellness promotion. In the near future, I see myself working in a private outpatient setting with athletes of varying ages, abilities, and levels of athletic involvement. I would like to establish myself as a specialist provider in order to give expert care to athletic populations. Looking further into the future, I am interested in working with professional sports organizations and educating future clinicians. I was fortunate enough to intern with R2P in the Fall of 2019. That experience resulted in significant professional growth and I believe R2P has much more to offer me. I look forward to drawing on the diversity and depth of experience represented by R2P's residency faculty and network while working in a setting that is progressive in both its business model and clinical practice.