Meet Kyle, DPT Student
Why did you decide to enter the field of Physical Therapy?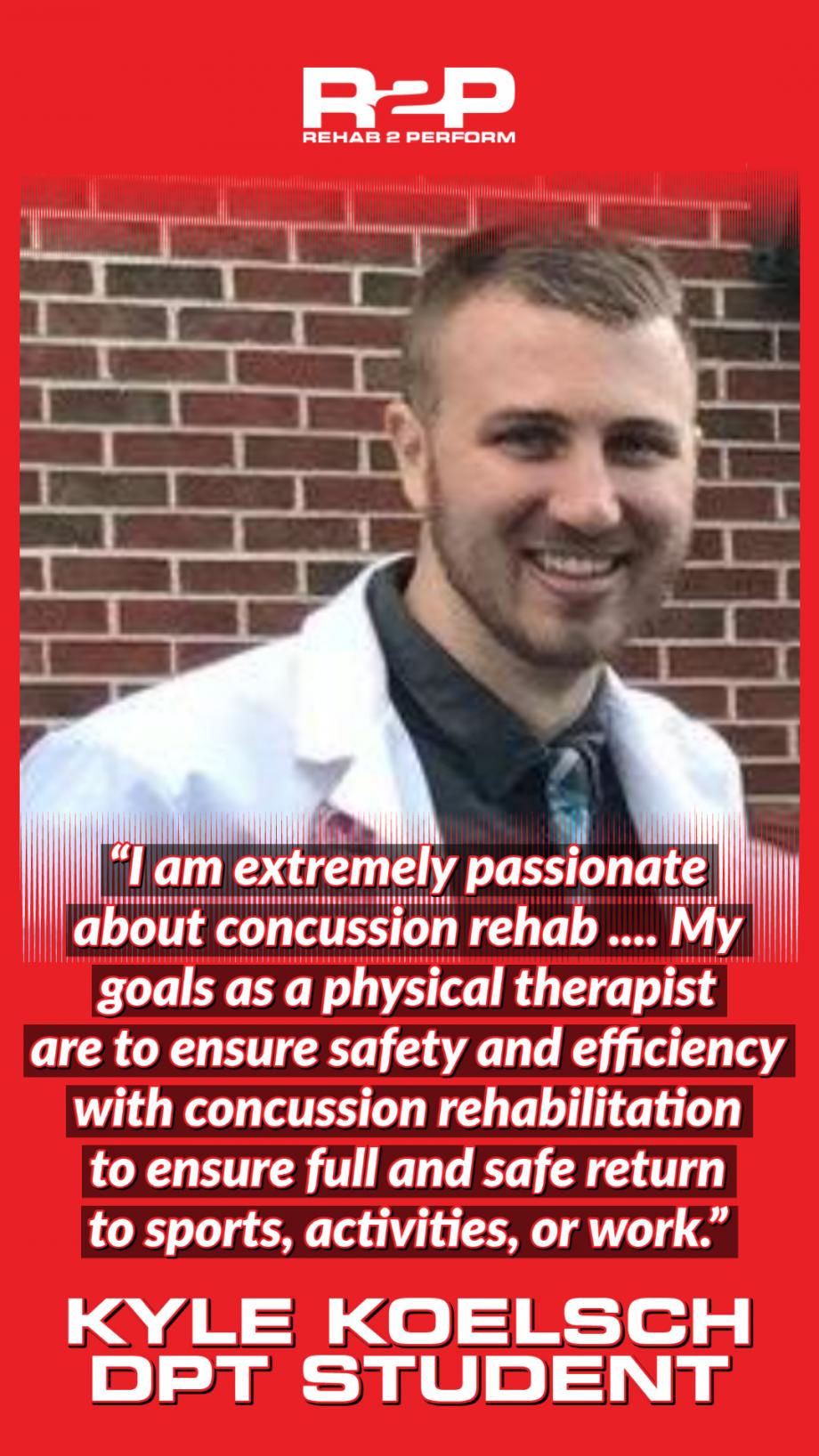 When in high school, I was very interested in becoming an athletic trainer and took a few athletic training classes with my high school athletic trainer. I eventually went to SUNY Cortland with the interest of studying athletic training. Through my time with my on field and in clinic education, I became much more aware of the in clinic rehabilitation side of athletics. This sparked my interest into looking more into physical therapy, where I knew very quickly realized that PT was where my future was. Through research, observations, and working at PT clinics, my love for PT and helping rehabilitate people has continued to grow.
What is your background?
I am a third year DPT student attending Massachusetts College of Pharmacy and Health Sciences in Worcester, MA. I was born and raised in Syracuse, NY and attended undergrad at a small school called SUNY Cortland just south of Syracuse. I graduated from Cortland with a B.S. in Exercise Science. While there I continued to play lacrosse on the club lacrosse team and continued to get in as many rounds of golf as possible. When the winter would come and those weren't available options, I would try to take advantage of the snow with some snowboarding. After graduating from college, I joined the Air Force Reserves and am still currently serving as a reservist. Sports and military have always been a major part of my life and I look forward to continuing that trend.
What is your specialty/niche when it comes to being a future physical therapist? 
As a future physical therapist, I look forward to working with patients to maximize their functional levels whether that be to return to high levels associated with sports or returning to their recreational activities. As someone who has suffered concussions through different stages of my life, I am extremely interested in concussion rehab and its importance on both neurocognitive and musculoskeletal levels. My goals as a physical therapist are to ensure safety and efficiency with concussion rehabilitation to ensure full and safe return to sports, activities, work, etc. Also, I feel as though it is extremely important for healthcare professionals to promote healthy lifestyles through strength training, endurance activities, proper nutrition, normalized sleeping schedules and balancing that with everyday life activities/necessities.
What are you most looking forward to joining the Rehab 2 Perform team?
I am looking forward to learning about how to combine the physical therapy world with the strength and conditioning world. I believe that the strength and conditioning training is a major part of rehabilitation and it's a really interesting concept to try to combine the two into one. I am extremely excited about the opportunity to learn and grow personally and professionally at Rehab2Perform.