Joey Scambia, DPT Student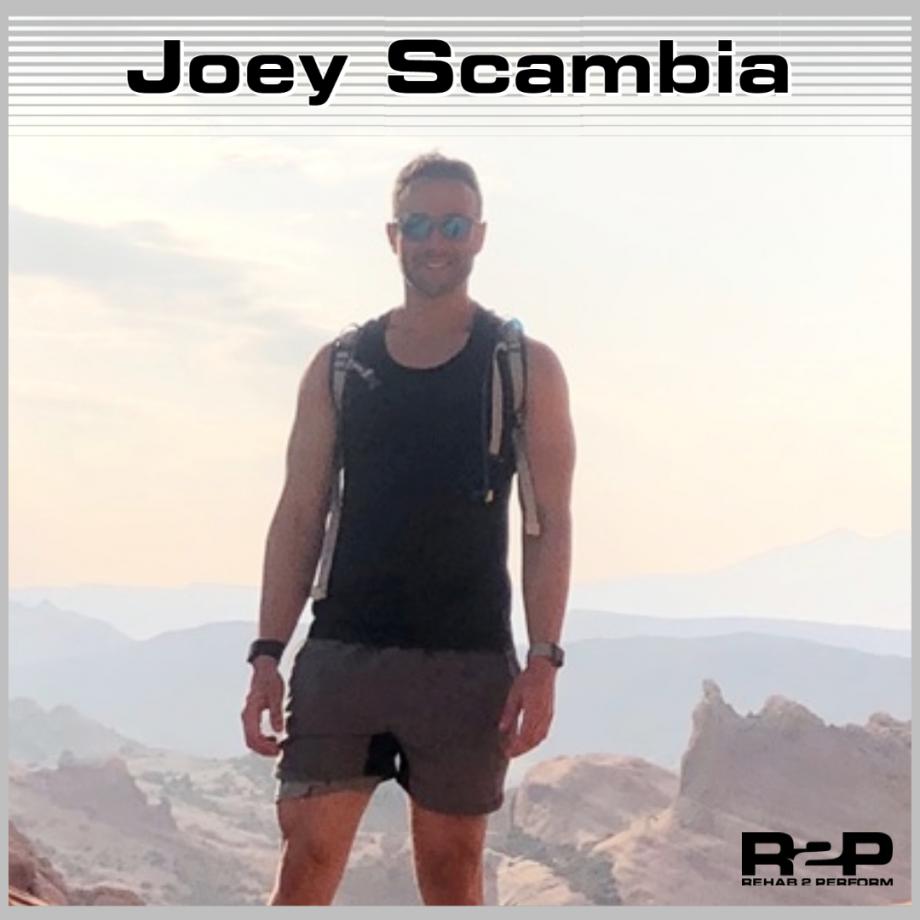 Why did you decide to enter the field of Physical Therapy?
I was first introduced to physical therapy as a freshman in high school where I suffered back and shoulder injuries from playing baseball. I'll never forget the positive environment and developing a team effort between myself and the PT to get me back to playing. Later in college, I suffered a stress reaction in my low back playing baseball that sidelined me for 6 months. It was a grueling process both mentally and physically and I basically lived in the training room. Although it was a significant challenge throughout the rehab process, I learned many lessons along the way. I was told by my orthopedist that I would never be able to squat or deadlift again, and that was a psychological battle I fought with myself for years. Now I train consistently and have incorporated these exercises back into my program. I decided to enter the field of Physical Therapy because I feel that what I went through during my past as a patient can be used to create positive experiences for others going through similar situations. I want to help dispel the narratives that take movement away from individuals and provide alternative solutions or even gradually reintroduce those said movements back into their training regimen. During my time playing in college, I actually wound up enjoying the training process more than playing, and this solidified my desire to pursue PT.
What is your background?
I grew up in Somers, NY, about an hour north of Manhattan. I attended Northeastern University for two years where I played baseball and majored in Biology. Down in Florida, I had the chance to scrimmage the Red Sox twice, and as a Yankees fan I can't lie, it was awesome. I decided to transfer to the University at Albany to focus solely on academics and improve my grades in order to apply to physical therapy school. Now, I am currently in my 3rd year of PT school at the University of Rhode Island. I have a passion for training as I love the challenge of pushing my body to its limits and learning various ways to optimize movement. I also enjoy spending time with family and friends, reading, hiking, and watching the Chiefs on Sunday's (I'm not a bandwagon fan, I have the baby pictures to prove it).
What is your specialty/niche when it comes to being a future physical therapist?
I feel that exercise selection and prescription is something that I feel confident in but have a lot of room left for improvement. Having been an athlete run through various training programs in both college and recreationally, and from various continuing education courses and books, I feel confident in choosing appropriate exercises with proper coaching and cueing. I enjoy being able to implement strength and conditioning principles into the rehabilitation process along with providing optimism to patients. I am adamant about providing autonomous lifelong strategies that patients can use to improve health and performance both inside and outside the clinic.
What are you most looking forward to joining the Rehab 2 Perform team?
I am most looking forward to being part of a team that values both personal and professional excellence. Having learned from some of the staff at the Blueprints course and Online Summit, it is evident that R2P is committed to driving healthcare in the right direction. The extensive internship curriculum and weekly in-services show how dedicated R2P is towards providing mentorship to future clinicians. I am looking forward to having my thoughts challenged on a daily basis, being in an environment with like-minded individuals, and learning how to be a competent and confident clinician. Since high school, I have always wanted to be a sports performance physical therapist, and I feel that being an intern at R2P will provide me the foundational framework in order to move closer towards that goal.
What are your plans on trying to engage and connect with the community?
I know that R2P is heavily involved with the local community, and I would also like to get involved with promoting the benefits of physical therapy along with the importance of implementing healthy habits into one's lifestyle. I am also interested in connecting with local strength coaches and healthcare providers, as nothing negative can result from growing your network.