Meet Dr. Amber Robinson, DPT, CIDN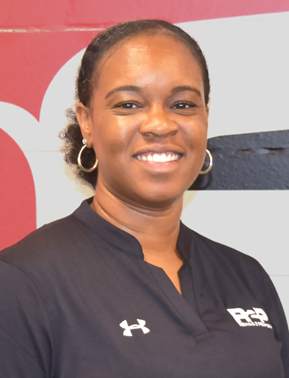 Amber grew up in Hampton, Virginia where she participated in many sports including gymnastics, track and field, cheerleading, softball, and tennis during her youth and high school years.  She became interested in physical therapy early in college and went on to pursue a degree in Exercise Science from George Mason University.  During her time as a Division l cheerleader and intern  with intramural athletics, she explored various aspects of sports medicine.  Amber went on to pursue her Doctorate of Physical Therapy from Marymount University graduating in 2010.
Amber has a decade of experience treating a wide variety of orthopedic conditions throughout her career.  She has a special interest in outpatient orthopedics and sports rehabilitation.  She has participated with Anne Arundel county athletic conferences and community events for high school athletes and helped develop pre-participation screening.  
Amber is certified in Integrative Dry Needling and has been trained in the Matheson System as a Functional Capacity Evaluator. She has participated in numerous continuing education courses throughout her career including Functional Movement Screening, Kinesiology taping, Myofascial Release, and Manual Therapy. Amber believed in consistently refining her skills to provide a well rounded treatment program for clientele. Outside of the clinic Amber enjoys traveling, attending sports events, and recreational running.
Why did you want to become involved in physical therapy?
I wanted to become involved in physical therapy after an introductory class to health care professions in high school. I always wanted to have a fun and active career.
What is your background?
I have a Bachelors of Science in Exercise Science with a dance minor from George Mason University. I was a multisports athlete in high school and a Division 1 cheerleader in college.
What is your specialty or niche when it comes to physical therapy?
I am a orthopedic generalist however I have a special interest and experience with sports medicine and myofascial treatment
What are you most looking forward to in joining the Rehab 2 Perform team?
I am looking forward to developing new relationships with team members and expanding my sports medicine knowledge
What are your plans on trying to engage and connect with the community?
I would like to be involved in teaching high school and college students and attend local health outreach events.