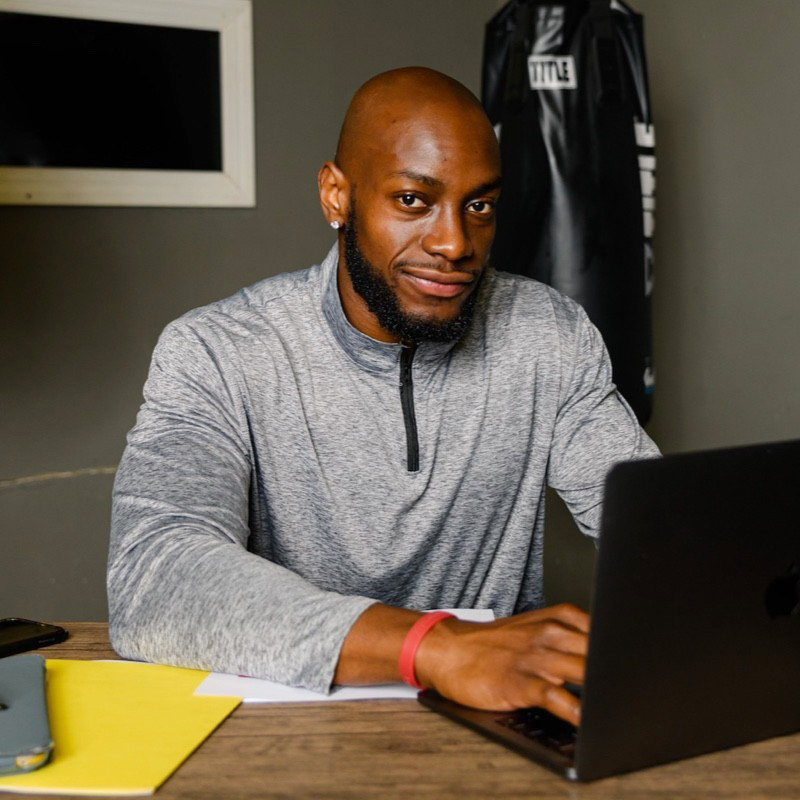 Akanni grew up in Bowie Maryland and played basketball during his youth and high school years. He went on to play DII basketball and earn his Bachelor of Science degree in Biology at Virginia Union University in 2016. He's always had a passion for physical therapy and sport performance and went on to receive his Doctorate of Physical Therapy at University of Maryland Eastern Shore in 2021. Akanni gained experience through his various rotations, R2P specifically as well as his time spent as a strength and conditioning coach servicing the DMV area.
Akanni is passionate about empowering individuals to overcome both mental and physical barriers they may have in achieving their performance goals. He is excited to join the Rehab 2 Perform™ team to cultivate and nourish relationships with other healthcare professionals as well as provide transformative experiences to his patients. 
Why did you want to become involved in physical therapy?
I was inspired by the movie "Just Wright" with Queen Latifa and Common in 2010. I loved how she helped him get back to high level activity all while navigating the psychosocial barriers he had around his injury and life.
What is your background?
I've been a personal trainer and performance coach since 2016, which has allotted me the honor of working with both your high-level athletes to your everyday parent that just wants to build a general exercise routine.
What is your specialty or niche when it comes to physical therapy?
Foot and ankle has a special place in my heart.
What are you most looking forward to in joining the Rehab 2 Perform team?
Building relationships with all the staff members as well as soaking up the wealth of knowledge from fellow clinicians.
What are your plans on trying to engage and connect with the community?
Attending events, utilizing social media and providing exceptional care that promotes our amazing atmosphere and environment to the community!