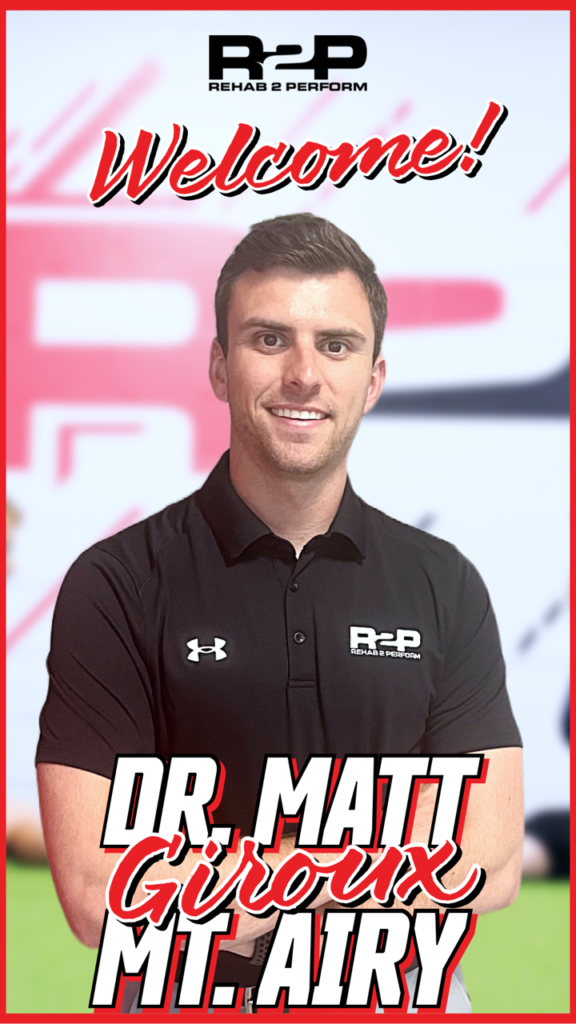 Why did you want to become involved in physical therapy?
Originally, my own injuries as a child drew me towards the medical field. However, it was my passion for coaching that led me to Physical Therapy. I loved helping athletes reach their goals and coaching plays a huge role in the rehabilitation process. Physical therapy seemed like it was the perfect combination of the two things I loved most, the medical field and coaching. Aside from this, I have a strong desire to be involved in the community and help people reach their performance goals.
What is your background?
I earned a B.S. in Allied Health Science from Susquehanna University and later attended George Washington University where I earned a Doctorate in Physical Therapy. I swam competitively for almost 20 years and I have spent numerous years as a swim coach. I have a keen eye for sports rehabilitation, especially when it comes to swimming related injuries. I have also completed an undergrad internship at R2P with Dr. Anthony and I was able to come back for a DPT internship at the Columbia office with Dr. Caleb.
What is your specialty or niche when it comes to physical therapy?
My specialty within the field of Physical Therapy is swimming related injuries. I have found that I excel at analyzing technique to breakdown where a swimmer's fault may be and then developing a plan of care to overcome it. My previous experience as a swim coach has aided me tremendously with helping swimmers get back into the pool.
What are you most looking forward to in joining the Rehab 2 Perform team?
I am looking forward to being part of a team of stellar clinicians that are changing the standard of sports Physical Therapy. I believe that having this collaborative team around me will continue to help me grow as a professional each and every day. I am excited to contribute to the team and help further R2P's reach into the community.
What are your plans on trying to engage and connect with the community?
I have attended community events as a DPT intern with R2P and I plan on continuing this as an official member of the team. Being local to the area for my entire life, I am very familiar with community and I believe that I can make a big impact. I also think engaging through social media platforms such as Instagram is a great way to stay in touch with community. I plan to use my swim background and connections with local swim teams to increase R2P's reach into the swimming community. Once I am settled in at R2P, I hope to coach again at a local high school or swim club.