Performance Physical Therapist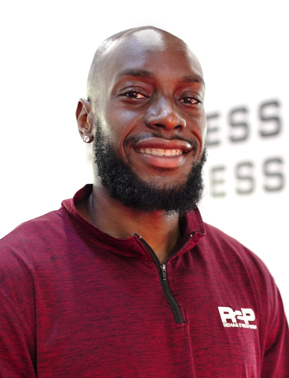 Dr. Akanni Salako grew up in Bowie Maryland and played basketball during his youth and high school years. He went on to play DII basketball and earn his Bachelor of Science degree in Biology at Virginia Union University in 2016. He's always had a passion for physical therapy and sport performance and went on to receive his Doctorate of Physical Therapy at University of Maryland Eastern Shore in 2021. Akanni gained experience through his various rotations, R2P specifically as well as his time spent as a strength and conditioning coach servicing the DMV area.
Akanni is passionate about empowering individuals to overcome both mental and physical barriers they may have in achieving their performance goals. He is excited to join the Rehab 2 Perform™ team to cultivate and nourish relationships with other healthcare professionals as well as provide transformative experiences to his patients.