Performance Physical Therapist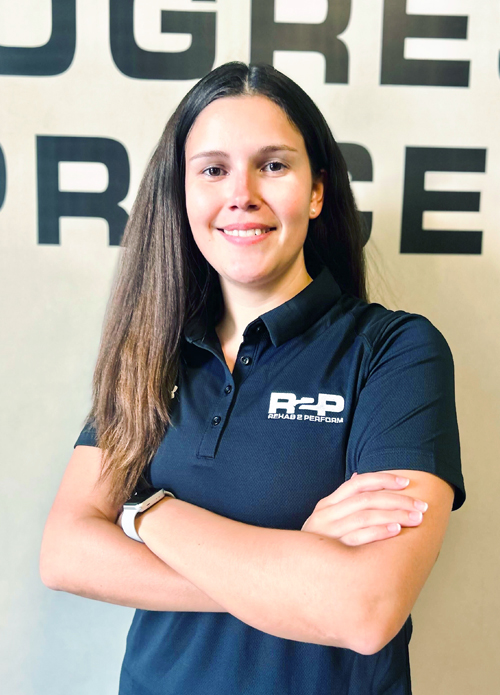 McKenzie grew up in Walkersville, Maryland where she spent most of her childhood playing sports. Her primary sport was basketball, which she started playing at age 4. McKenzie continued her basketball career at Shenandoah University from 2016-2020, where her team won a conference championship and played in the NCAA tournament. She was also a team captain during her final 3 seasons. McKenzie earned her B.S. in Exercise Science from Shenandoah University before earning her Doctor of Physical Therapy from the same University. She completed her final clinical rotation with Dr. Kelly Yates at R2P's Frederick location where she worked primarily with the pregnancy and postpartum population! McKenzie holds a DPT license in both Maryland and Virginia.
McKenzie entered the field of physical therapy primarily because of her love for sports and her passion for helping people. As a former athlete, there were times when she was unable to play her sport due to injury. She plans to use these experiences to help her patients both mentally and physically through the rehab process so that they can confidently return to their sport or hobby. She has experience working with individuals of all levels and backgrounds including
youth, high school, collegiate, and active adults. She is looking forward to helping more patients get back to doing what they love! Outside of the clinic, McKenzie enjoys spending quality time with her family and friends, watching and playing sports, going to concerts, working out, and trying new foods!