HIGH SCHOOL & UNDERGRAD STUDENT INTERNSHIP AT R2P
How to Apply: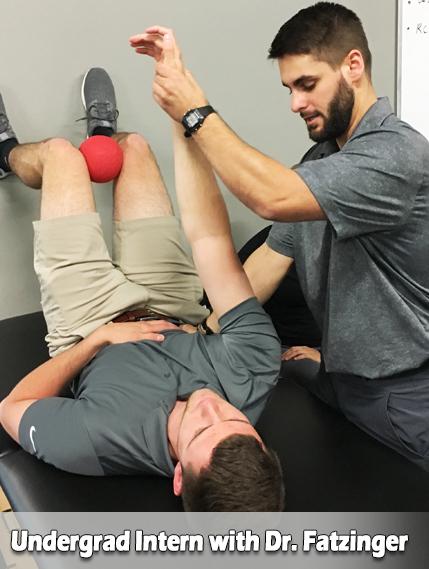 To be considered, and in order to ensure each of our interns get the most complete clinical experience possible, the below documents must be submitted along with the mandatory inquiry request form.
Resume
Unofficial transcript- minimum GPA required: High School- 2.8, Undergrad- 3.0
One letter of reference (guidance counselor, teachers, professors, clinic coordinators, coaches, professional employers,)
Internship request form 
Have further questions? Send us an email at Internship@Rehab2Perform.com 
High School/Undergrad Program Overview
Objective: To demonstrate knowledge and proficiency of R2P methodology including philosophy and science, assessment and program design, technology and tracking, as well as psychology and customer science. 
Undergrad students will have the opportunity to start contributing to a highly progressive sports medicine program. Throughout the experience interns will work with patients to learn and interact with the human body, essentially taking the next step in the careers of sports medicine and physical therapy.
Highlights
Opportunity for students to experience a progressive rehabilitation and sports performance training facility
Education through practical daily in-services, comprehensive tutorials, seminars hosted in-house and observation
Intern Responsibilities
Pre-internship reading and R2P requirements
Shadow and assist physical therapists with day to day tasks
Professionalism in dress and general appropriate conduct
Be an active and engaging member of the R2P community
What to Expect from us:
Scheduled long term projects and daily lessons developed to emphasize certain performance related topics
Thorough explanation of each patient's rehabilitation program and goals
A team approach to your education.  It is our goal to jointly assist you in your development as a student and as a clinician
At R2P, we firmly believe that the best way to foster competent and well-rounded clinicians is through a strong clinical experience.  We are dedicated to establishing strong relationships with our interns and their academic institutions. 
We look forward to hearing from you soon!