Program Director, Dr. Zach Baker discusses if the R2P Sports Residency is right for you!
Rehab 2 Perform™ has been granted approval by the American Board of Physical Therapy Residency and Fellowship Examiners to take it's first cohort for it's Sports Residency program, currently underway for the 2022-2023 years. Registration for the 2023-2024 cohort will open later this Fall.
This is the first and only Sports Residency in the state of Maryland offered at a private practice! The Residency is for licensed Physical Therapists who will be employed at Rehab 2 Perform™ and will simultaneously be undergoing mentorship and further education to prep them for their board certification as a Sports Clinical Specialist.
Upon completion of the program and passing the board exam, the resident will earn their SCS designation as a Sports Clinic Specialist. This allows them privileges to serve as a first responder and provide sports medicine coverage at live sports events, as well as, opens the doors for a variety of academic opportunities from a lecturing and professorial standpoint should they choose.
The mission of the Rehab 2 Perform™ Sports Physical Therapy Residency is to provide a physical therapist with a unique outpatient clinical experience and sports exposure, guided mentorship and didactic knowledge needed to become a highly competent and confident, board-certified sports clinical specialist. The residency graduate will use a collaborative, evidence-informed approach to deliver the highest quality of care to athletes and patients of all ages and competitive levels.
Follow along with Dr. Sam Curbelo through her Sports Residency journey!
Accreditation: Approved through the ABPTRFE.
Application Deadline: November 1, 2022 - February 11, 2023. However, a candidate may be selected prior to the close of the deadline. 2022-2023 Residents have already been selected.
Interview Process: All applicants will receive an interview via Zoom.  In person interviews will be selected by the Residency committee and the applicants will be notified, as needed, if they need to make arrangements to come out to our site for the process. All applicants will be notified of their acceptance or denial to the Residency. Final Resident will be select no later than March 1st.
Program Timeline: September 5, 2023 - September 30, 2024
Duration: 13 months (52-56 weeks, 4 weeks of extra time allotted to allow for any need to make up hours to due weather or other unforeseen circumstances)
Hours Allocation (based on 52 weeks):
Clinical-1500+ (30 hours/week)
Sports-300+ (6 hours/week average. Will fluctuate based on time of year and sports schedules)
Mentorship/Didactic-350+ (7 hours/week)
Clinic Locations: Clinical hours and Didactic/Mentorship portions at select Rehab 2 Perform locations. Sports venue coverage and observation hours will take place at local high schools and Universities provided by R2P. The applicant is also allowed to seek out their own opportunities as well to supplement these options or provide for an experience more unique to their desires.
Pre-Requisites: Applicant must be a graduate from an accredited physical therapy program, hold a valid Maryland physical therapist license or be eligible to obtain one, be an APTA member in good standing, and have one of the following prior to start of residency: (a) approved Emergency Responder Certification, (b) Athletic Training Certification, or (c) EMT license.
Number of Graduates: One(1). 2021-2022 (first year), Resident, Dr. Samantha Curbelo
First Time Specialty Exam Pass Rate: N/A, 2021-2022 Resident is set to take her exam in Spring 2023.
Program Director: Dr. Zachary Baker, PT, DPT, SCS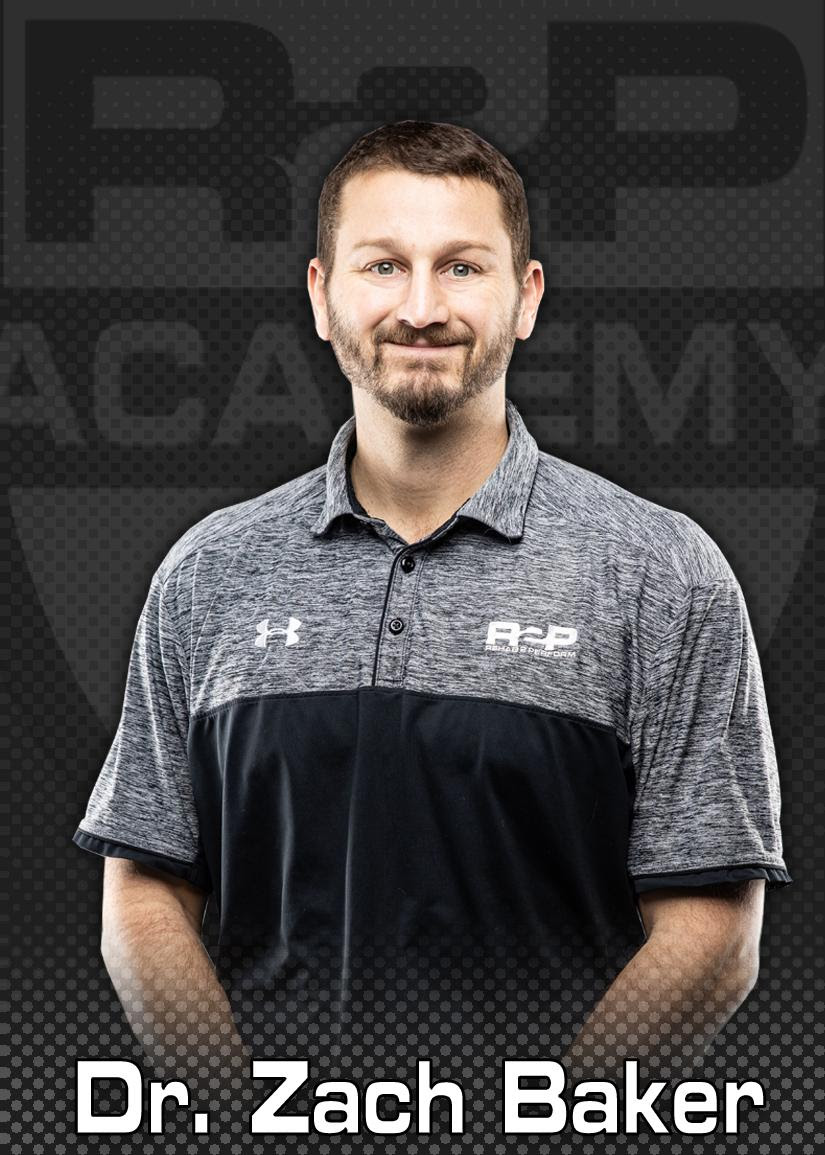 Over 1500 hours of clinical practice
Sports Venue and Training Room coverage at the high school and collegiate level
Over 250 hours of Sports didactic hours covered with R2P staff in clinic and guided by online learning module
More than 250 hours of 1-on-1 Clinical Mentorship
Teaching and Outreach Opportunities
Clinical hours performed at Rehab 2 Perform™ featuring a unique outpatient sports rehab environment
Please complete the registration process, including uploading all required documents. Payment must be completed at the end.
Documents to have prepared:
Resume (Professional Experiences, Achievements, Licenses, Residencies and Fellowships Credentials and Certifications, Memberships
Two Professional References
Essay Response- What do you wish to gain through participation in a residency/fellowship program? What are your career plans as they relate to Sports Physical Therapy? Why are you pursuing a Residency at R2P and what makes you an ideal candidate?
For more information and questions please contact the Residency Program Director, Dr. Zachary Baker at drbaker@rehab2perform.com