Performance Physical Therapist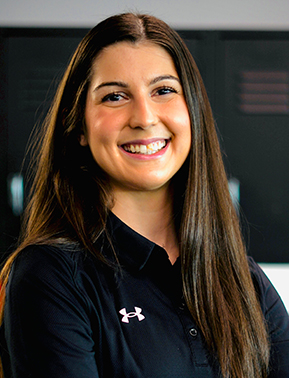 Ana grew up in Frederick, MD training as a competitive dancer. She continued her passion for dance while attending College of Charleston in Charleston, SC. She graduated from College of Charleston with a bachelor's degree in Exercise Science in 2019. She went on to attend the University of Maryland, Baltimore, graduating with her Doctor of Physical Therapy degree in 2022. 
Growing up as a competitive dancer, Ana has always been passionate about health and the ability to move freely and pain-free. She spent countless hours in the studio, which helped her discover her passion for health and fitness, later growing into a passion for physical therapy. In college, Ana's interest in physical therapy continued to grow, leading her to complete a summer college internship with R2P Frederick in 2017. She went on to complete a clinical internship with R2P Mt. Airy and Columbia in Fall 2021, working with Dr. Fatzinger. Ana is thrilled to be joining the R2P Bethesda team and continue to grow relationships with the R2P community!
Ana has experience working with patients with a variety of orthopedic conditions, pre- and post-surgery, athletes, active adults, and people of all ages. She believes physical therapy is a tool to empower people and improve their quality of life. She is excited to show people that exercise is medicine and help them decrease their pain, improve their strength, and get back to doing what they love. Ana has a special interest in working with dancers, helping them get back to the stage. 
Outside of the clinic, Ana enjoys being with her friends and family, playing with her new cat, Stella, spending time outdoors hiking, going to the beach, exploring local breweries, and taking dance classes.