Performance Physical Therapist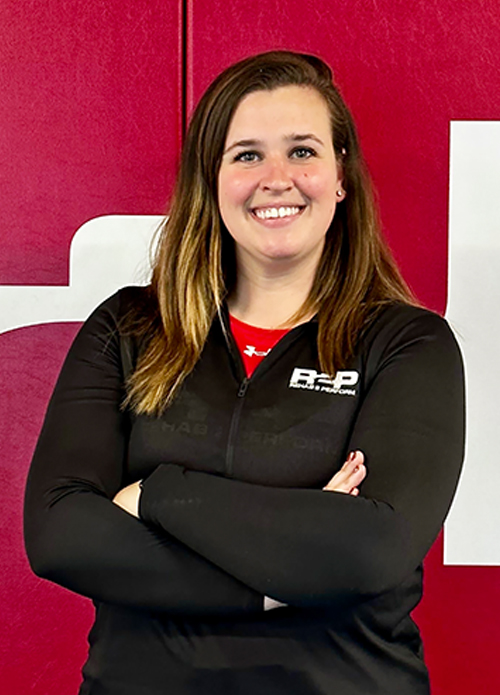 Sydney was raised in Ijamsville, MD, attended Urbana High School, and swam for her local club team (Monocacy Aquatic Club). She continued her swimming career at the University of Rhode Island from 2014-2018 where she focused most of her training on long-distance freestyle events. During her time at URI, Sydney sustained a season ending injury her sophomore year, but with the help of PT was not only able to return to the pool, but also further developed her dream of becoming a physical therapist.
Sydney earned her B.S. in Kinesiology from URI and then returned to MD to work for R2P in Germantown as a PT Technician during her gap year. She then went on to earn her Doctorate in Physical Therapy and M.S. in Anatomy and Clinical Health Sciences from the University of Delaware. The passion she developed for sports rehabilitation during her clinical experiences as well as her own PT experiences lead her to pursue residency training in sports which she also completed at the University of Delaware in May 2023.
Sydney has experienced working with individuals of all ages and activity levels throughout her clinical experiences. However, her true passion is facilitating athletes and other active individuals in their return to sport/activity. She is looking forward to educating and empower her patients to achieve long-term success in their athletic endeavors, allowing them to continue living healthy and active lifestyles.