Athletic performance is not always about being the best. It's about working hard while enjoying yourself, staying healthy, and avoiding injury. At Rehab 2 Perform™, we focus on three generalized and often overlapping areas for physically active people – Physical Therapy, Sports Rehab, and Performance. Through education and empowerment, we provide the tools needed for better movement and improved quality of life, both mentally and physically.
Who do we work with?
Youth/high school athletes
College athletes
Professional athletes
Weekend warriors
Recreation enthusiasts
Anyone interested in improving their movement and physicality
Our physical therapists create a situation to help you be more aware of your body and movement tendencies; review progress and adjust plans as needed; and even assign homework in the form of a home exercise program to keep the momentum going.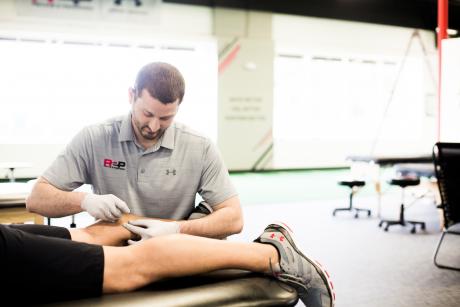 Through one-on-one consultation and evaluations, a Doctor of Physical Therapy will create a customized plan based on your unique situation. Therapy may include specialized therapy; more traditional physical therapy interventions, such as massage, foam rolling, and stretching; and manual release therapies, including dry needling, cupping, and instrument assisted soft tissue mobilization.
Our Sports Rehab services are exactly what you're thinking … we work to get an athlete back onto the playing field quickly and safely. Pain management is a small part of the process. The overarching goal is returning to optimal function through strength exercises and conditioning, while educating the athlete to prevent future injuries.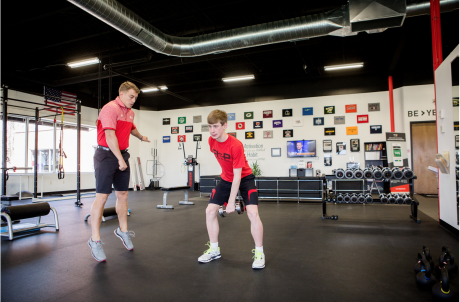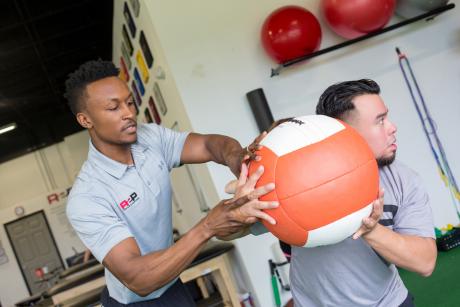 Performance training is designed to help keep athletes healthy and decrease the risk of injury. Tools and techniques used are personal and small group training for speed, agility, and other sports performance evaluators.