Performance Physical Therapist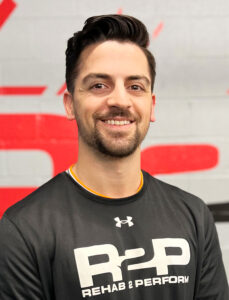 Sahil is new to the DMV, having recently moved here in 2022. He is a Seattle, WA native, where he grew up as a multi-sport athlete. Growing up, soccer was his main passion, and he eventually went on to play at the club level at the University of Washington. Living an active lifestyle, Sahil has experienced his fair share of injuries. With each injury, he gained more knowledge about how the body works. Thanks to the help of some amazing physical therapists, his personal rehab journeys inspired him to enter the field.
Prior to obtaining his Doctor of Physical Therapy at the University of Washington, he developed his skills in strength & conditioning over several years as a personal trainer. While he currently treats a variety of conditions, he is well-versed in sports injuries and guiding patients through post-surgical rehabilitation. Outside of patient care, he enjoys teaching and is proud to be a clinical instructor for student physical therapists. He finds joy in mentoring the next generation of physical therapists on their journey to becoming excellent clinicians.
These days, you'll find him spending more time in the gym, on the golf course, or in the mountains snowboarding than on a sports field, but he stays connected to soccer through intramural sports. He enjoys helping weightlifters & Crossfit athletes, runners, golfers, and skiers/snowboarders stay active at their respective gyms, trails, courses, and mountains. As a massive football (and fútbol) fan, you might spot him at a stadium cheering on his Seattle sports teams when they travel to the DMV.
Sahil is thrilled to be part of the Rehab 2 Perform team. He is grateful for the opportunity to help people feel and perform at their best, so they can stay engaged in the activities and sports they love.