Recovery & Wellness Services

We are excited to now offer Drop-In Wellness services featuring Recovery Compression Boots and Compex Muscle Stimulation packages. Save money by purchasing our Punch Pass. Learn more below on the particular services.  To get started and to schedule your Recovery Plan give us a call at 301.798.4838. 
Recovery Boots OR Compex Only (20 minute)
$15 for individual 20 minute session
$140 for 10 visit Punch Pass
$260 for 20 visit Punch Pass
Recovery Boots and Compex (20 minute)
$25 for individual 20 minute session
$225 for 10 visit Punch Pass
$400 for 20 visit Punch Pass
Recovery Boots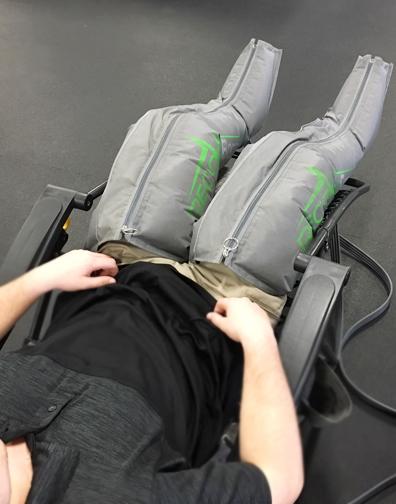 Recovery Boots deliver an aggressive but very natural alternative to passive recovery for athletes. The system simulates localized "active recovery" (such as walking) in a passive manner because the therapy is conducted at rest.
This therapy increases venous return, rapidly accelerating the  body's re-absorption of the elements causing soreness and fatigue in the muscle. It effectively removes metabolic waste faster than other traditional modes of recovery.
Use for Athletic/Fitness Demands and Stress Management
Air compression begins by applying pressure at the distal end of a limb and incrementally transitions pressure towards the proximal end of the limb
Increased circulation of blood and lymphatic fluid
Removal of exercise-induced waste products from muscles
Improved rate of muscle recovery
Compex Muscle Stimulation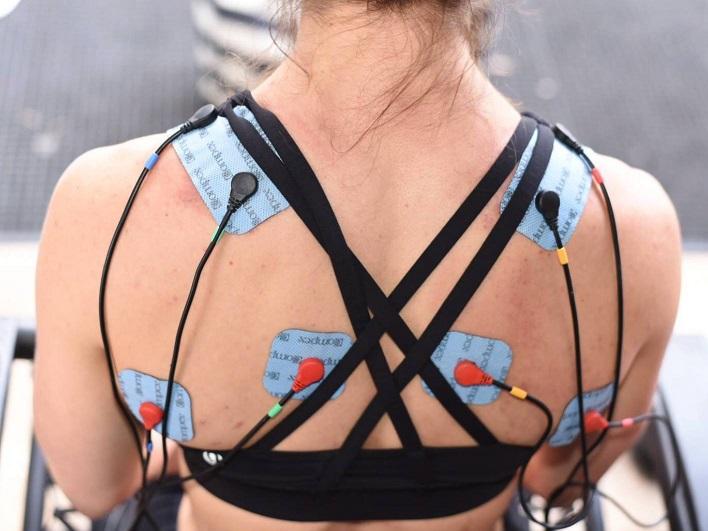 A Compex Muscle Stimulation device can be used for a wide variety of training solutions including warm up, recovery, training, and pain management. Compex Muscle Stim devices offer recovery programs that can flush out lactic acid in 6 minutes, which prevents DOMS (delayed onset muscle soreness). It also delivers fresh oxygen to the muscles, preventing aches and pains.
Recovery programs are designed to be used right after training or intense competition. The Active Recovery or Training Recovery program is designed to flush lactic acid, release endorphins, and relax the muscles to help create a healing environment for the muscle to recover. Recovery Plus or Competition Recovery is designed to be used several hours after a competition to help shut the muscle down and allow it to relax after an intense competition.
301.798.4838