MEGHAN GRAY, MS, ATC, CFSC
Director of Athletic Training | Head Athletic Trainer, St Johns Catholic Prep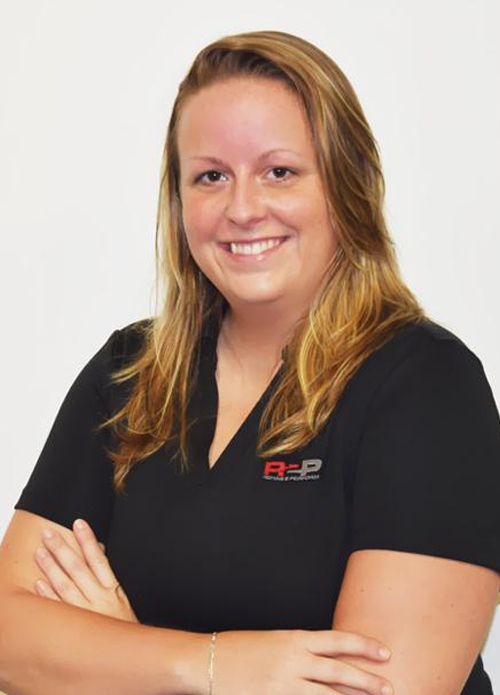 A graduate of the University of Vermont, Meghan earned her Bachelor's degree in Athletic Training. She continued on to Indiana State University for her Master's in Exercise Science. Meghan brings experience starting Athletic Training programs at a number of high schools. Most recently, she comes to us from The Orthopedic Center in Rockville, where she was working directly with Dr. Barry Boden as a Physician Extender.
She developed her love for Athletic Training in high school playing field hockey, basketball, and lacrosse. The athletic trainer at her high school taught sports medicine courses, which he convinced her to take. She was already interested in a career in healthcare when she discovered athletic training which fulfilled her desire to help people, work with athletes, and watch her athletes perform on a daily basis. Meghan continued on in college and graduate school working closely with D1 and D3 athletes where her love for this career path simply intensified.
Meghan is looking forward to getting back into the high school setting and getting the opportunity to teach. Through athletic training, she plans to connect with the community through sports and teaching. She will have contact with the students and parents on a daily basis giving her opportunities to engage with the Frederick community.
Meghan grew up and went to high school and college in Vermont before she started her travels. She has lived in multiple states before settling down in Maryland 4 years ago. She currently lives in Frederick with her cat Astro.