DR. MASON MOORE, DPT, CSCS
Performance Physical Therapist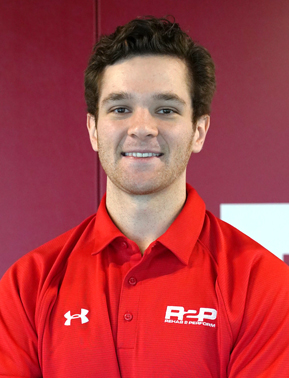 Mason grew up in Asheville, North Carolina where he played soccer, basketball and football at Asheville High School. He attended Appalachian State University for two years where he was a member of the football team. After suffering a variety of injuries, Mason made the decision to retire from football and pursue the rest of his education at the University of North Carolina at Chapel Hill.
A love of the weight room from his years playing football lead Mason to become heavily involved in the strength and conditioning department during his time at UNC. He assisted in the coaching and program management for the Men's and Women's Basketball, Men's Lacrosse, Men's Tennis, Women's Rowing and Diving teams. This experience not only furthered his knowledge of performance training but also sparked his interest in rehabilitation. After graduation, Mason went on to complete his Doctorate of Physical therapy from Elon University.
Mason is a certified strength and conditioning specialist and worked as a strength coach throughout his time in graduate school. Mason is passionate about meeting individuals where they are and integrating principles of strength and conditioning, biomechanics and exercise physiology to help them reach their goals. Mason is excited to serve the Columbia community and looks forward to building impactful relationships with his patients.