Performance Physical Therapist & Female Health Specialist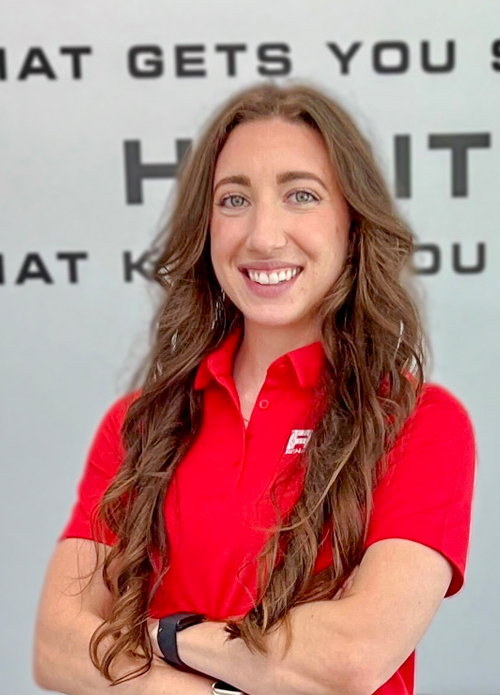 Madi was born and raised in East Berlin, PA where she first got into athletics racing dirtbikes with her dad throughout the PA and MD areas. In high school, she was a multi-sport athlete including volleyball, track, swimming, and diving. She then moved to Florida in 2015 where she attended The University of South Florida earning a B.S. in Health Science with a minor in Nutrition. Following college, Madi moved to Georgia and attended Philadelphia College of Osteopathic Medicine where she earned her Doctorate in Physical Therapy. She completed her final clinical rotation with Dr. Jamie Schindler at the R2P Annapolis and Gambrills locations and found herself back in the Northeast following graduation with her DPT.
During physical therapy school, Madi worked in a wide variety of clinical settings but found an immense passion for outpatient orthopedics and pelvic floor patient populations. She takes pride in helping rehab patients to perform at their best for the sport or activity they love the most, and normalizing pelvic floor therapy whether it be for pregnancy/postpartum, incontinence, or pelvic pain. Madi looks forward to the continuous opportunities and growth involved with physical therapy and helping to truly make a difference for those in the community.
Outside of work, Madi enjoys weightlifting, wakeboarding, reading, and spending time with her fiance and adorable pup, Bear!