Coming Soon 2 Annapolis!
We are thrilled to announce the opening of our Fifth location in Annapolis! We anticipate this facility to open in June 2021. Stay tuned for more information.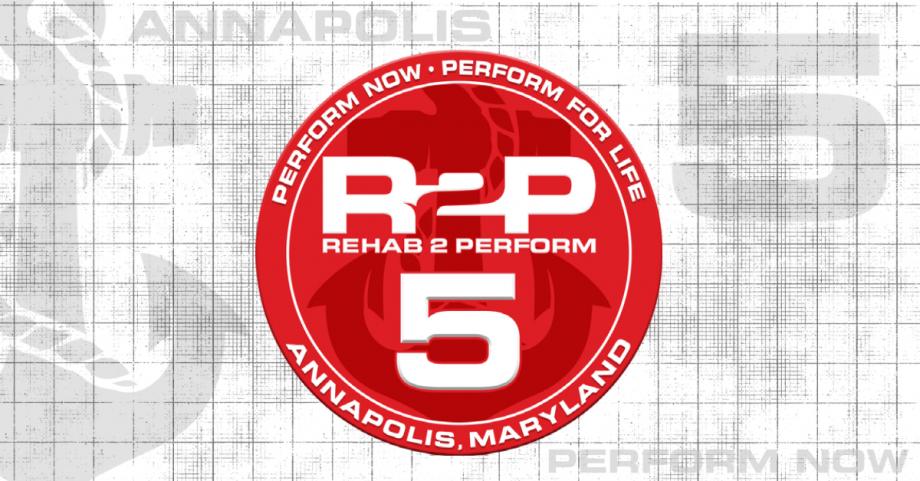 Be Ready 2 Perform!
Rehab 2 Perform (R2P) continues to push our brand of Physical Therapy out to the community in an effort to better serve competitive athletes, active adults and those looking to become more active, by focusing on movement, and not primarily pain. More like a fitness center and athletic training room than a doctor's office, each of our Rehab 2 Perform locations feature a variety of equipment, turf, and other features to get you moving quickly and performing at your peak! This is Physical Therapy, Done Different! 
R2P's mission is to ensure that you reduce the risk of re-injury and are empowered with the tools you need to be physically active, and achieve performance in the areas that matter to you. 
Looking to connect further? Please send us an email! - Annapolis@Rehab2Perform.com or Matt Cornell, COO - Matt@Rehab2Perform.com 
Dr. Jamie Schindler, formerly Wood, will be taking the reigns as Site Director in Annapolis!
"In the early stages of R2P, we had a core group of professionals that really built the foundation of this company, and are a big reason we are where we are today. We are pleased to announce that one of those professionals will be taking the reigns as the Site Director at Annapolis, Dr. Jamie Wood.  
Jamie is a consummate professional engaging in all aspects of our company from patient care, to our student internship program, as well as behind the scenes. She is fresh off being named the Outstanding Performer of the Year in 2019 and we are thrilled to see the impact that she will make in the Annapolis community"  -Dr. Josh Funk, CEO/Founder
"I am extremely excited to branch into Anne Arundel County and serve those in the region of my hometown!  R2P's innovative model of Sports Rehab will integrate seamlessly into the Annapolis Community"  -Dr. Jamie Wood
About Rehab 2 Perform 
Rehab 2 Perform (R2P), based in Maryland, is a health care company that delivers physical therapy, sports rehabilitation, post-operative care, concussion rehabilitation, and wellness programs through four, soon to be five, locations and digitally. Recently named to Inc. 5000 Fasting Growing Companies in the DC Region, R2P is quickly changing narratives within the physical therapy industry through its innovative delivery of services and standard of care.
Currently Locations in Bethesda, Frederick, Germantown and Mt. Airy.