DR. JARRED BOYD, DPT, ATC, SCS, CSCS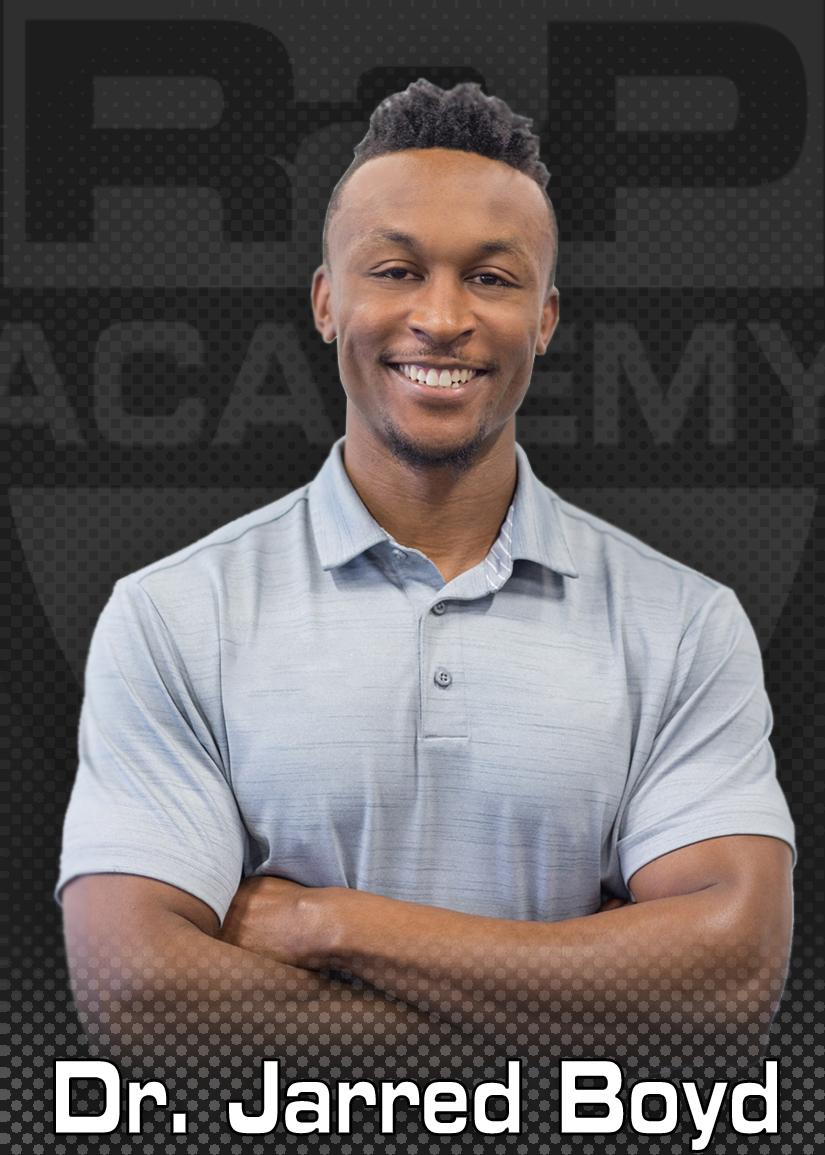 Dr. Jarred Boyd currently works for the NBA franchise, Memphis Grizzlies as a Performance Physical Therapist. Prior to joining the Grizzlies, Jarred was on staff at R2P at the Frederick facility. He currently is still involved with the R2P Academy Continuing Education platform.
Since high school he has had a strong interest in the anatomy and physiology of the human body. The ability to use neurological and musculoskeletal systems to influence performance and potential were always intriguing. As a result, Dr. Boyd attended Virginia Commonwealth University earning a B.S. in Exercise Science.
Two weeks after graduation he went on to attend school at the country's only dual degree program at Shenandoah University in Winchester, VA. Dr. Boyd had the opportunity to perform top clinical rotations at The University of Tennessee, United States Air Force Academy, and EXOS. It was during those experiences that he developed skills in the realm of sports and the physically active population, eventually earning a Masters in Athletic Training and a Doctorate in Physical Therapy in 2015.
As a physical therapist and Certified Strength and Conditioning Specialist, Dr. Boyd's goal is to facilitate return to activity and enhance patients potential by identifying opportunities to improve function and empowering patients with the tools to live better.
It would be impractical to provide a resource that covers all rehabilitation, movement, performance etc. topics. Additionally, it would be unrealistic to offer every article, blog, podcast and book pertaining to said topic. Even if the aforementioned were provided it would not be as favorable as one may be led to believe. This is because one of the components of learning (true retention as opposed to simply acquisition) is personal investment. Therefore, the onus is on you, the reader, to use this document as a starting point into the pursuit of further information and in turn using it to establish relevant principles. And thus, I present to you Navigating the Noise, an amalgamation of topics and resources to progress both reasoning and rationale.  CLICK HERE & DOWNLOAD via the pop-up