Performance Physical Therapist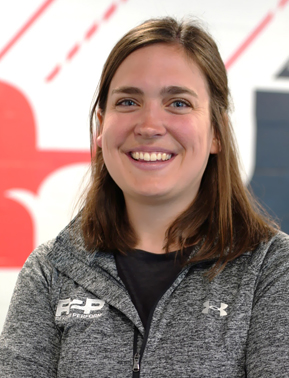 Haley was born and raised in Towson, Maryland, where she played a variety of sports, with a main focus on tennis and cross-country running. She knew from a young age that she wanted to become a physical therapist and started her first internship in physical therapy at age 17.
From there, Haley went on to earn a Bachelors of Science in Kinesiology at the University of Maryland, College Park. During her time in College Park, she was involved in youth soccer coaching and wrote her senior thesis on ACL injury prevention.
After college, she earned her Doctorate in Physical Therapy from the University of Maryland, Baltimore. During graduate school, Haley gained experience in a wide variety of settings, but ultimately knew her passion was in the orthopedic setting.
Upon graduating, Haley has been working as an outpatient orthopedic physical therapist with an interest in rehabbing active patients and athletes to return to their full potential. She enjoys educating patients throughout the rehab process to empower them with the skills needed for long-term success and injury prevention. Outside of the clinic, Haley can be found running, mountain biking, skiing, or playing tennis or pickleball.