Performance Physical Therapist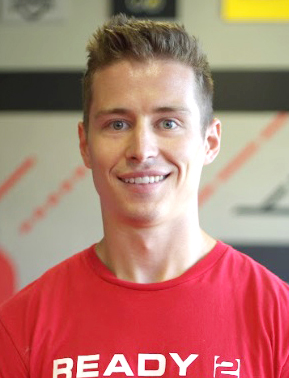 Grant was raised in Leesburg, VA as a multisport athlete throughout his youth and high school years though he was always primarily interested in football. He continued his football career in college playing at James Madison University from 2015-2019. During his time at JMU, Grant experienced a series of injuries that would spark his interest in the field of physical therapy and sports rehabilitation. Grant earned his B.S. in Kinesiology from JMU and completed an internship with the JMU Football Strength and Conditioning staff. He then went on to earn his Doctor of Physical Therapy from Radford University and completed his final clinical rotation with Dr. Zach Baker at R2P's Fredrick and Mt. Airy locations.
Grant has experience working with individuals of all backgrounds including youth, high school, collegiate, and weekend warriors. He is passionate about empowering his patients to confidently return to their activity or sport with all the tools necessary to improve their physical performance and overall health well beyond their time in physical therapy. He hopes to integrate his own life experiences into his patient care to provide frustrated athletes and active individuals alike with a source of positivity and direction as they navigate their rehab journey. Outside of the clinic Grant enjoys staying active in numerous ways including playing in local rec leagues, golfing, snowboarding, hiking, and weightlifting.