Performance Physical Therapist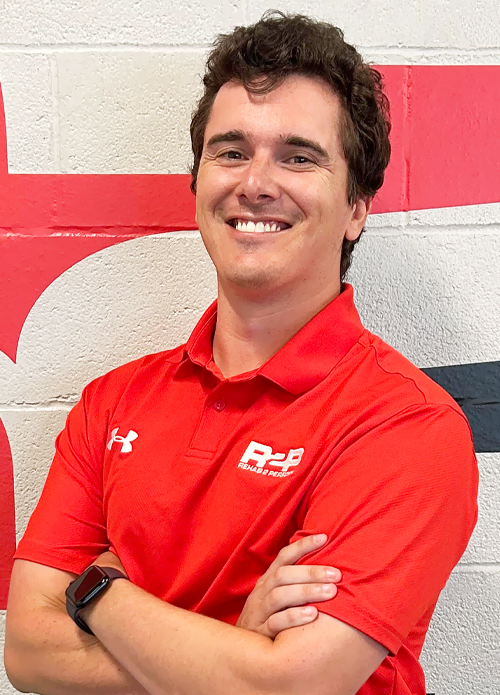 Dylan was raised in Mebane, NC and grew up as an avid athlete but eventually found his interest in soccer and eventually participating at the college level at UNC-Pembroke before transferring to Appalachian State University. His passion to stay around athletics is what has drove his passion for Physical Therapy. Dylan earned his B.S. in Athletic Training from Appalachian state and DPT degree from Wingate University with an eventual internship at EXOS of Frisco, Texas having the opportunity to treat and train with numerous college and professional athletes.
By using skills learned treating youth, college, professional, and active adults he strives to return people to their interests not only more comfortably but by performing better than when they last participated. His main goals through rehabilitation are to show compassion and patience as well as determination and motivation whether it be short term or long term rehab journeys. As hobbies Dylan enjoys running, weightlifting, golfing, and fishing.