Performance Physical Therapist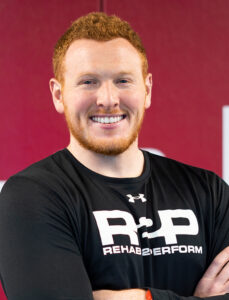 Drew spent most of his childhood chasing the dream of becoming a professional soccer player. Although that dream didn't come true the path there lead him to finding CrossFit while he was in school at Ohio Northern University. He quickly became passionate about movement and performance when he began to learn the ins and out of this new sport. He transferred to the University of Cincinnati to join the Pre-Physical Therapy undergraduate track. During his time here Co-founded the universities CrossFit club which still competes against other Universities across the country.
After undergrad Drew went right into the Doctorate program at Mount St. Joseph University in Cincinnati, Ohio. During these three years of graduate school, he did is best to balance competing professionally in CrossFit and learning as much as he could in order to give the best patient care possible.
After graduation Drew moved to Columbia, MD with his wife and quickly immersed himself into the local fitness community. He has a passion for working with active individuals of all ages and ability levels. With his experience in competing and coaching CrossFit for the last 5 years he hopes to share his knowledge with as many people as possible.