DR. CHRISTIAN HUCKFELDT, DPT, CSCS
Sports Resident | Performance Physical Therapist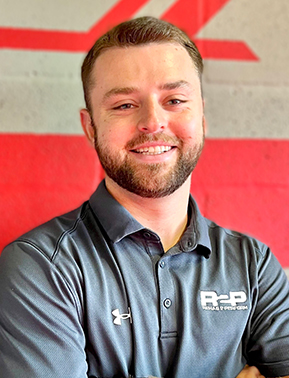 Christian grew up in Fort Washington, PA as a multisport athlete in high school. He attended The University of Scranton, where he earned both a B.S. in Exercise Science and a Doctor of Physical Therapy (DPT) degree. Christian spent his first three years in college as a pitcher on the baseball team before transitioning into a coaching role.
In physical therapy school, Christian served as the student director of the University of Scranton's pro bono physical therapy clinic. He also spent time as a graduate teaching assistant in Orthopedics and Therapeutic Exercise labs. Christian is a Certified Strength and Conditioning Specialist (CSCS) through the NSCA and has worked as the strength coach for the baseball team throughout school. He spent his final clinical rotation with the San Francisco Giants organization in Scottsdale, AZ.
Christian is passionate about helping individuals return to the activities they love, whether that be sport or recreational in nature. He hopes to empower his patients to take an active role in their recovery by finding ways for them to continue to train around injuries. In his spare time, Christian enjoys playing golf, skiing, and hiking.