Bethesda Directions
Please see below for directions, maps and videos to get you to our new location in Bethesda!
Address:
6710A Rockledge Drive
Suite 120A
Bethesda, MD 20817
Driving Videos!
To R2P Bethesda From I-270 South 
To R2P Bethesda From 495 East
To R2P Bethesda From 495 North
Walking Directions From 6700 Parking Garage
Parking
There are several options to park at our Bethesda location. The best option is directly below our facility in the parking garage. There is an additional parking garage behind building 6700. The Parking Garages do have a fee, however R2P provides parking validation good for 1 Hour.  There is very limited free guest parking around the circle.
Please bring your parking ticket with you into our facility. Our Front Desk staff will validate your parking (up to 1 hour free) at the completion of your visit.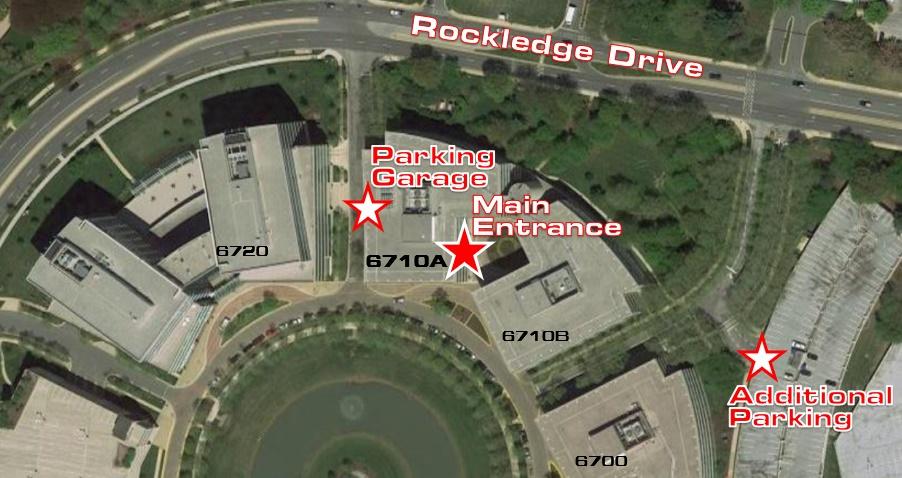 Entering the Building
From the main parking garage under 6710, Look for the BLUE Elevator marked for 6710A.  Use the Elevator or Stairs to the Main Level, Floor 1.  Make an immediate left and our facility is straight ahead.
If you parked on the street or in the additional parking garage please follow signs to building 6710 (Look for the IBM sign).  6710A will be on the left. Please enter the glass doors and go straight back to our facility.