Performance Physical Therapist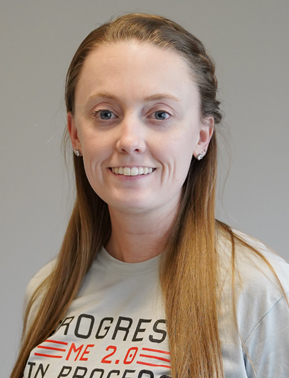 Kayla was born and raised in Hamilton, New Jersey, attended Hamilton West High School, and played soccer, basketball, lacrosse, and field hockey growing up. She has a younger brother and a family that has a strong devotion for sports and togetherness. Her passion for athletics and helping others led to her interest in physical therapy to which she developed the dream of becoming a physical therapist before the age of 16.
Kayla attended Hood College in Frederick, MD, where she earned a B.A. in Biology with a minor in Chemistry and was a 4-year member of the lacrosse program. She played lacrosse for her first year, but unfortunately was plagued by injury, then was welcomed in a managerial role for the rest of her time. Throughout her years at Hood she was a student worker in the athletic training room where she was able to blend her love for sports and patient care.
Kayla continued her education at Arcadia University in Glenside, PA. After 2.5 years and a global pandemic, Kayla graduated with her Doctorate in Physical Therapy. During graduate school, Kayla gained a vast amount of knowledge in the clinical setting where she had the opportunity to work with respected therapists and patients and athletes of every level.
From building a strong relationship with each client to giving someone the tools to get better and stay better, empowering individuals to reach their goals is what Kayla looks forward to each day as a physical therapist.