WebPT Member Highlight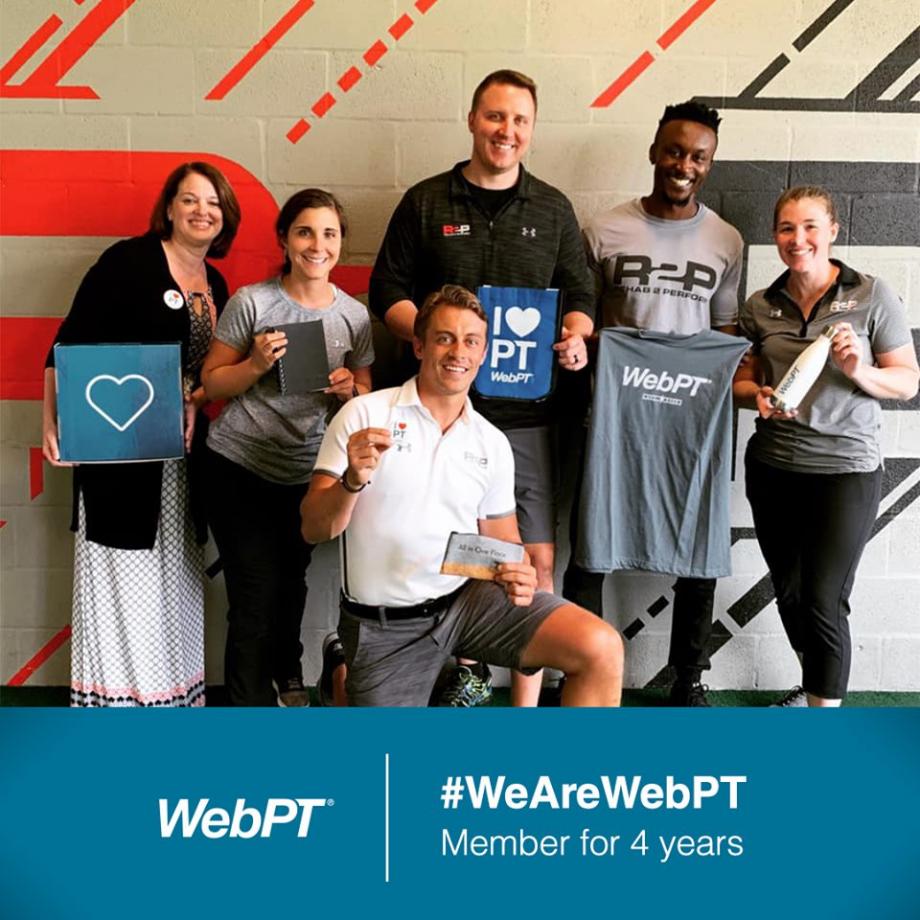 What makes your practice unique? For WebPT Member Josh Funk, Founder and CEO of Rehab 2 Perform, it's his practice's level of community outreach. Check out the debut Q&A of our brand new Member Highlight series!
How long have you been a WebPT Member?
Rehab 2 Perform has been a WebPT Member for about four and a half years, now.
Which WebPT products does your practice use?
In our early years, we started off using only the EMR, but we eventually began using a full array of WebPT services (RevFlow, Analytics, Outcomes and Reach). Working with WebPT has been a gamechanger for our team; we've increased our efficiency and effectiveness, and we've grown from a single clinic operation to a soon-to-be four clinic company.
What do you like most about WebPT?
The customer service. I can honestly say that the level of attentiveness that we receive from the WebPT team—and the amount of cohesiveness that we have with them (especially Stacy and Kayla)—is unlike any other. We feel like we have additional in-house employees because they work so well with our administrative and clinical staff.
What makes your practice unique?
Our level of community engagement is definitely unique—and it has allowed us to make an impact in a wide variety of local areas. We have five different local initiatives (medical, fitness, business, schools, youth sports) and we've really enjoyed connecting with the people in the community over these past few years.
If you could have any super power, what would it be and why?
If I could have any super power, it would be teleportation. I love to travel and it would make trips to the beach (my happy place) that much easier.
What's the best piece of advice you've ever been given?
My parents echoed the same advice over the years, and it turned out to be some of the best advice I've ever received: Work hard, and focus on yourself. Whether you're working on personal or team endeavors, it's easy to get caught up with external factors. But, in my life thus far, focusing on the internal factors has proved itself to be more positive and beneficial in the long run.
What is one goal you'd like to accomplish during your lifetime?
I could list off many specific short- and long-term goals for myself. But, overall, I just want to be able to say that I lived a life of impact—one that left the world a better place. When it comes to the physical therapy field, I want to be able to say that I played a part in changing how physical therapy is viewed (and valued) in the health care landscape—and by the consumer.