Peter Yu, DPT Student Med. Univ. South Carolina
Why did you decide to enter the field of Physical Therapy?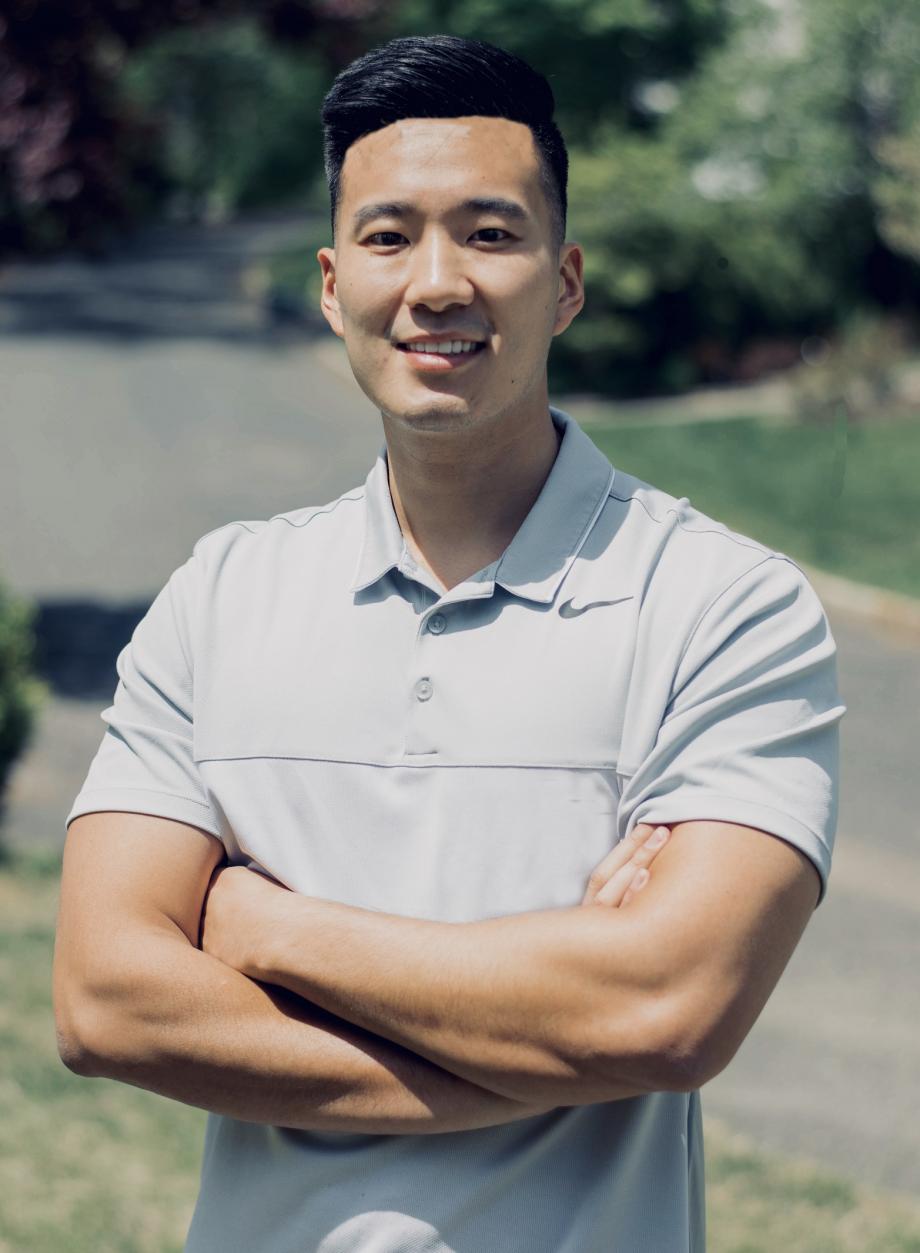 Growing up as an athlete and someone who values an active and healthy lifestyle, I've always had a tremendous interest in optimizing human body performance and knew I would eventually want to pursue a career geared towards helping others in the medical field. In my undergraduate career, I was exposed to my first rehabilitation setting when I became a student athletic trainer for the football team as my interest was geared initially towards understanding athletic injuries. However, as I gained more knowledge and experience in undergrad by shadowing in hospital and outpatient settings, I realized that rehabilitation for athletes was only the tip of the iceberg, as physical therapy could be applied to any age and population. As physical therapists, we are placed in such a valuable position to build up and empower our patients both physically and mentally along the process of getting them back to their goals. Having that kind of dynamic impact on other people's lives is invaluable and made me realize that this was an incredible field for me to pursue as a career!
What is your background?
As a kid, I grew up in New Jersey and attended Rutgers University (s'go Scarlet Knights baby!) where I graduated in 2016 with a degree in Exercise Science and a double minor in Nutrition and Psychology. I am currently in my 3rd and final year in the Doctor of Physical Therapy program at the Medical University of South Carolina. I played tennis and basketball throughout high school and continued on to play basketball at the club level at Rutgers. Since PT school, I have personally found myself gradually transition to more barbell strength sports such as powerlifting and weightlifting in my free time and have also gone on to obtain my CSCS certification. 
What is your specialty/niche when it comes to being a future physical therapist?
Given my background, I plan on working with an active and athletic population in the future. (Also, if you have a body, you are an athlete!) With this patient population, we are placed in a position to blend both rehabilitation and performance to help facilitate individuals to reach their goals and partake in an active lifestyle again.
What are you most looking forward to joining the Rehab 2 Perform team?
I am definitely excited about the turf field, power racks, and barbells in the clinic to say the least! I am also incredibly blessed to be given the opportunity to have both Dr. Jarred Boyd and Dr. Zach Baker as my mentors in my 3 months here at Rehab2Perform and am looking forward to learning from the both of them as well as the rest of the team. I can't wait to work with the local athletes and community and to foster personal relationships with each and every individual that comes through. I also hope to pick up some golden nuggets on private practice along the way and to grow even more as a clinician in these next few months!
What are your plans on trying to engage and connect with the community?
This is my first time in Maryland and I am excited about exploring and being active in the local Frederick community in my free time. I have joined the local Crossfit community over at Odin Crossfit just down the road and it has been an awesome time so far being a part of that special group! I am looking forward to creating some lasting relationships with my patients and hope to give back to the community through outreach programs provided by Rehab2Perform.