meet Jared, DPT Student from LVC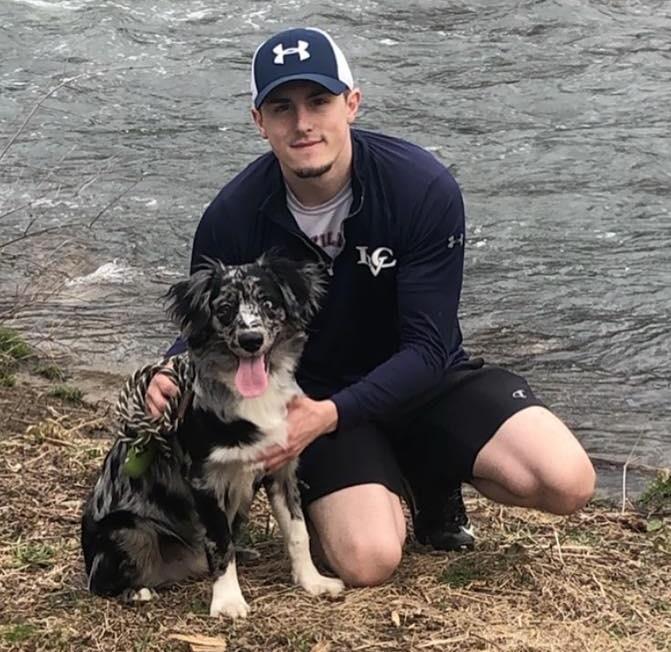 Why did you decide to enter the field of Physical Therapy?
I have always been fascinated by the way the human body works. Specifically, how our bodies move and react to exercise drew my attention during early physical education classes. Growing up I participated in multiple sports, typically year-round. However, it wasn't until my senior year of high school when I finally made the decision to attend physical therapy school after suffering a season-ending injury during pre-season baseball. My therapy experience really sparked a passion to be able to help young athletes like myself in the future. I chose physical therapy because I wanted a career where I can help people better themselves and recover from truly tough times. Having the opportunity to spend quality time with patients and build professional relationships is a real virtue in healthcare today. This career path gives me the ability to bring my interests of athletics, sports performance, and healthcare all together.
What is your background?
I am a third year Doctorate of Physical Therapy student at Lebanon Valley College in Annville, Pennsylvania. I grew up in Schuylkill County, PA and later moved to Annville with my beautiful wife, Kendra, where I received my B.S. in Health Sciences in 2018. My childhood revolved around athletics and academics starting with baseball at age 4. I've always had a real passion for playing sports. I played baseball at Lebanon Valley and loved the opportunity to compete at a collegiate level. My current hobbies consist of exercising and weight training, hiking, camping, hunting, and watching professional sports.
What is your specialty/niche when it comes to being a future physical therapist?
As a future physical therapy, I would love to work with athletes and active individuals to help them in their goals of injury rehabilitation and prevention, sports performance, and overall fitness. My specific career goal is to work for a sports team acting as a physical therapist and strength and conditioning coach. I want to help blend the fields of sports performance and physical therapy to help my patients achieve their goals all while preventing injuries or any potential setbacks. My goal is to utilize my education and knowledge of exercise principles to help athletes perform to their fullest potentials. Athletes need to be fast, agile, strong, and most importantly healthy. I want to use my skills to give people the tools they need to be the fittest and healthiest versions of themselves.
What are you most looking forward to joining the Rehab 2 Perform team?
I am most looking forward to the opportunity to work with such skilled clinicians who have a fountain of knowledge to share with me. Being able to hone my examination and treatment skills under such strong mentorship gives me a feeling a confidence. I really look forward to implementing everything I learn with patients throughout the clinical experience to make a difference in their lives. Having this affiliation is a great chance to give myself a strong footing for my first position. I am beyond excited for this great opportunity to work with Dr. Iannarino and the Rehab2Perform team.
What are your plans on trying to engage and connect with the community?
I think it is important as a professional to extend beyond the clinical setting and aid the community. My goal is to lend my time to community events promoting the benefits of physical therapy. I think this is a huge role we all need to play to better our profession. More future patients can be captured; however, we need to advocate for ourselves and our patients on how we can truly help people. Additionally, I want to use my time to participate in community events focusing on providing people with health and fitness information they can use to change their lifestyle and empower themselves.