Meet Eric! DPT Student
Why did you decide to enter the field of Physical Therapy?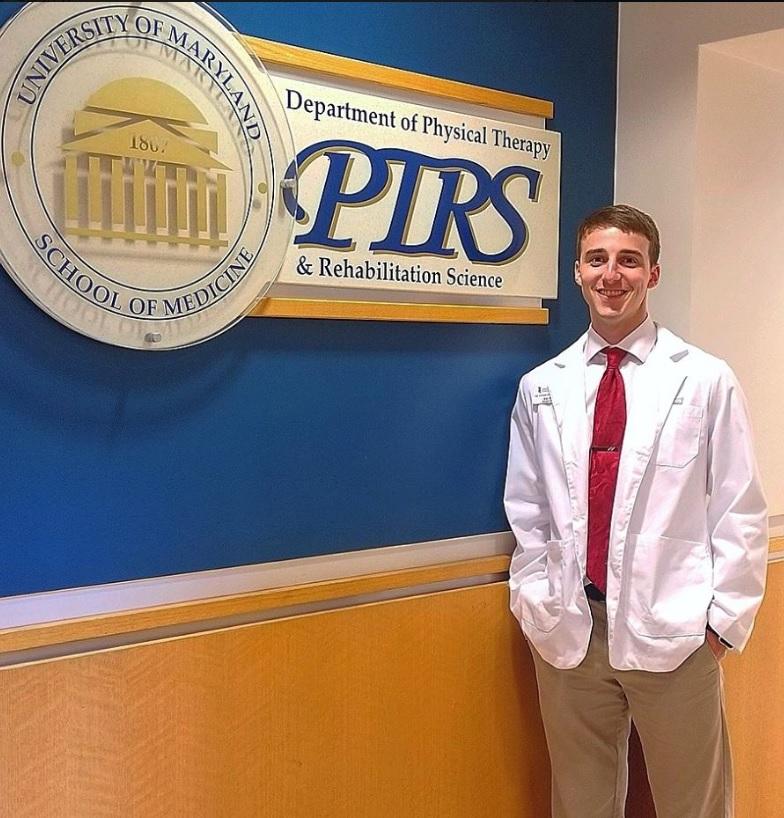 Ever since I can remember, I knew I wanted to be in a profession that incorporated active people and the medical field once my time playing competitive sports was over. I originally wanted to become an athletic trainer but after going through physical therapy myself I realized this was the career I wanted to be in. I experienced firsthand what rehabilitation can bring to someone not just physically but mentally, emotionally, and spiritually. After that, all I wanted to do was to bring that same joyful and gratifying experience to those who need it. I see PT not only as a means to get people back to the life they were living before, but also a chance to provide education and empowerment to patients so that they can continue to grow both during their time as well as when they are finished with PT in order to become the best versions of themselves.
What is your background?
I'm originally from the Detroit, Michigan area and got my bachelor's degree in Exercise Science from Cornerstone University in Grand Rapids, MI. I played most sports growing up but my main two sports were soccer and basketball and played on the Cornerstone University men's soccer team while in college. Upon graduation, I further pursued my career into physical therapy by attending the University of Maryland, Baltimore where I am currently a 3rd year student. While in college and during my time in graduate school, I quickly realized how integrated the worlds of physical therapy and strength and conditioning were in terms of getting people to be healthy and active again. I went on to receive my strength and conditioning specialization which allowed me to open new doors such as working with athletes both individually and teams for injury prevention and human performance needs. I look forward to continuing to incorporate both worlds when working with my patients to provide the best overall and holistic care possible.
What is your specialty/niche when it comes to being a future physical therapist?
My primary interest is in sports/orthopedics and working with athletes, patients that are post-surgical, weekend warriors, or anybody looking to stay or get active. I am particularly interested in post-ACL reconstruction and re-establishing the typical plan of care to help drastically lower current re-tear rates when returning to sport/activity.
What are you most looking forward to joining the Rehab 2 Perform team?
I am most looking forward to working with other therapists that have clearly demonstrated a movement-first, progressive mindset when it comes to rehab principles and return to activity protocols. I am looking forward to learning from not only my primary instructor but the other staff members at R2P as well to help create my own rehabilitation blueprint and learn as much as I can while there. From what I have seen and interacted with so far, R2P is filled with passionate, knowledgeable, and dedicated therapists that I am blessed to be able to be a part of and learn from.
What are your plans on trying to engage and connect with the community?
While at the clinic, I hope to continue to build on the current relationships with the people that come to Rehab 2 Perform as well as create new ones with new patients who walk in. Outside of the clinic, I am interested in joining the R2P team in the immense community engagement they do such as visiting schools and working local events to promote the field and meet the people in the community. Originally being from Michigan, I continue to anticipate getting to know the area and the people of Maryland more during my time here.