Meet the Physical Therapy Intern: Tim Bifulco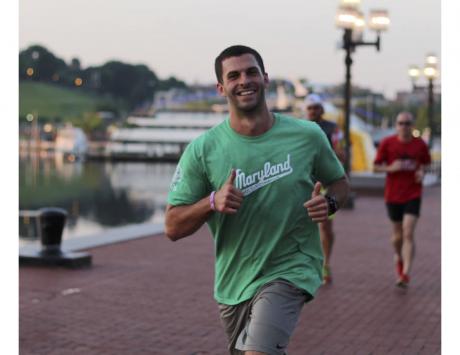 Q: Why did you decide to enter the field of Physical Therapy?
A: I have always had an interest in working jobs that allowed for a lot of human interaction. Over years of caddying, I realized that I preferred those interactions to be centered around sport or an active lifestyle and hoped to find a profession where that would be possible. After sustaining an injury during high school lacrosse and participating in physical therapy, I realized that it was a profession I wanted to be a part of. I found it unique to see both employees and patients equally excited and motivated to be participating in something that is considered a job, a passion I often struggled to see in many other professions. The dedication and gratification from both a provider and receiver that I saw at physical therapy convinced me that pursing a career in the field is what I wanted to do.
Q: What is your background?
A: I'm currently completing my final clinical affiliation of my three-year Doctor of Physical Therapy program at the University of Maryland-Baltimore. Prior to physical therapy school, I attended James Madison University in Virginia where I participated in multiple activities and graduated with a health science degree. In my spare time during physical therapy school I spent time becoming a certified strength and conditioning specialist (CSCS) and training clients at the university gym, as well as running, weight training, golfing, playing soccer, and going on weekend trips throughout the United States. In addition to those hobbies, I enjoy spending the rest of my free time with family and friends, and often try to get back to my home state of New Jersey to visit them.
Q: What is your specialty/niche when it comes to being a future physical therapist?
A: I would consider the realm of sports rehab physical therapy as my niche due to my previous involvement and experience with a clinic heavily involved with an active/athletic population when working during the summers  in undergrad. While I state that as my niche, I pride myself on the fact that I've kept an open mind and interest in all fields of physical therapy throughout school, and look forward to keeping up my skills in multiple realms possibly through travel physical therapy. I hope to continue gaining experience and helping patients achieve their goals across different settings as I've learned to see the value of the role physical therapy plays across the spectrum.
Q: What are you most looking forward to joining the Rehab 2 Perform team?
A: I'm looking forward to working in a unique facility space that is tailored to challenging an active population, using more recently discovered and evidence-based treatments, and learning alongside a diverse and extensively educated group of exceptional physical therapists.
Q: What are your plans on trying to engage and connect with the Frederick community?
A: I hope to engage the community by participating in the many outreach events that I have seen R2P offer in the past. This will be my first time in Frederick, and I hope to gain an understanding and ability to connect with the community by learning from my patients what the community is like and has to offer, and immersing myself in the local culture and organizations during my free time.