Meet the Physical Therapy Intern: Mike!
Q: Why did you decide to enter the field of Physical Therapy?
A: The human body's ability to adapt and thrive in the face of incredible demands has fascinated me since I first touched a barbell my freshman year of high school. This desire to continually learn about human movement and performance led me down a path to earn my Bachelor degree in Exercise Science from the University at Buffalo. During my last few years of my undergraduate career, I realized I was spending much of my free time researching and experimenting with ways to enhance the results of my own coaching and training. I wanted to understand the body at a deeper level than was being offered in my courses. I had witnessed firsthand the immense physical changes associated with training, as well as the struggles of overcoming injuries. I reached the conclusion that the more I knew about rehabilitation and injury mechanisms, the more I could positively influence the health and performance of myself and others. Physical therapy revealed itself as the perfect blend of training, science, coaching, and understanding and influencing movement potential.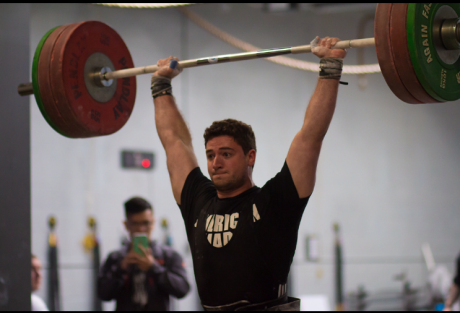 Q: What is your background?
A: I am a 3rd year Physical Therapy student at the University at Buffalo. I have been involved in personal training, group fitness, strength and conditioning, and Olympic style weightlifting throughout my collegiate career.  I have been blessed to have some brilliant mentors in the fields of both physical therapy and strength and conditioning. I completed an invaluable 16-week internship experience at Indianapolis Fitness and Sports Training (IFAST) as part of my undergraduate curriculum. I have also worked as a strength coach at Absolute Performance (AP) in Buffalo for the last two years. In my downtime, my passion is to train and compete in Olympic weightlifting. I have been involved in Team WNY Weightlifting for much of the last three years.
Q: What is your specialty/niche when it comes to being a future physical therapist?
A: My hope is to remain involved in the sports performance realm of physical therapy. I greatly enjoy the process and the challenge of working alongside highly motivated individuals to achieve a desired outcome. With my lifting background, I have a proclivity towards working somewhere within the strength-based sports community. The environment and culture of R2P depicts my ideal position: an athletic facility based atop the tenants of promoting and optimizing movement.
Q: What are you most looking forward to joining the Rehab 2 Perform team?
A: Being at R2P gives me the incredible opportunity to surround myself with a broad array of intelligent, hardworking, experienced, and passionate clinicians. Their drive and enthusiasm for rehabilitation and promoting health shine through in everything they do. I am excited to learn from and take part in this inspiring community.
Q: What are your plans on trying to engage and connect with the Frederick community?
A: I would like to connect and contribute to the fitness community throughout Germantown. My early roots in Olympic lifting and strength and conditioning have formulated a diverse blend of physical therapy and sports performance knowledge. For this reason, I want to encourage and facilitate others with like-minded interests and goals. I hope to share my passion for movement in order to promote lifelong changes in an intelligent, responsible, and sustainable manner.