Meet the Physical Therapy Intern: Elaina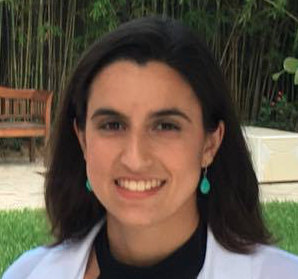 Elaina is from Marlboro, New Jersey. She was a multisport athlete through high school and competed in soccer, softball, and volleyball before focusing on track and field. After winning a state championship in the javelin, Elaina continued to compete in division one track and field for Rutgers University. At RU, she earned a bachelors of science in Exercise Science. In her post-collegiate career, Elaina has remained involved in track and field as a volunteer high school coach. She values the impact of sports on youth development and lifelong fitness. Elaina is currently completing her Doctorate in Physical Therapy from the University of Miami. She has enjoyed course work in anatomy, biomechanics, therapeutic physiology, and sport nutrition the most.
Elaina is enthusiastic about wellness, injury prevention, and community outreach. She is a proud participant in the University of Miami LAGO Clinic, a student run pro-bono clinic, and is Co-Chair of the Department of Community Service. Elaina's previous clinical affiliation was at the University of Miami Institute for Advanced Pain Management. It was there that she gained an appreciation for orthopedic, pain, and vestibular physical therapy. Within the next few years, Elaina plans to continue to hone her manual therapy skills and specialize in orthopedics.