Meet Our New PTA: Chris Folland!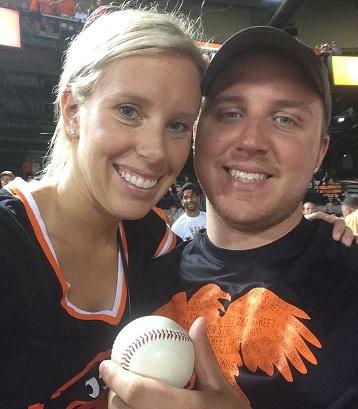 Why did you want to become involved in physical therapy?
I take a lot of pride in being able to assist people with improving any aspect in their daily life, whether they would benefit from decreasing their current pain level or are trying to achieve a personal best in a race. I want to be able to help them in a positive way for whatever they would like to accomplish. The daily personal interactions, getting to know someone and their situation, as well as seeing them accomplish their goals is why I wanted to be involved in physical therapy.
What is your background?
I have enjoyed participating and watching every type of sport since I can remember. I have a background in team sports such as basketball, football, baseball, as well as being a member of a track team. I graduated from York College in PA where I was a student-athlete playing basketball for 4 years. After graduation and trying to find my way, I began working in an outpatient ortho PT practice as a rehab tech. After a short time in the outpatient PT world I knew I was hooked and I applied to become part of the Physical Therapist Assistant (PTA) program at Carroll Community College. During my clinical rotations I was able to experience different clinical settings and always knew that outpatient ortho/sports med was the clinic for me.
What is your specialty or niche when it comes to physical therapy?
I would say that my specialty or niche when it comes to PT is having an appreciation for people wanting to return to sport or generally just being active and wanting to live a healthier lifestyle. Coming from my previous sporting and athletic background the desire to want to compete and perform at the best of your ability is common among the community. I also have an interest in the role that static and dynamic balance contributes to the bodies ability to perform at the highest level. Balance in my opinion is an overlooked aspect that is not trained enough in the rehab and sporting developmental process.
What are you most looking forward to joining the Rehab 2 Perform team?
I look forward to bringing my knowledge and experience to the R2P team. PT is a field that is always changing and the amount of learning that takes place both in and out of the clinic is immense. I feel that working with highly motivated individuals who want to perform at a higher level will allow me to learn while also imparting my knowledge on the community.
What are your plans on trying to engage and connect with the Frederick community?
Previously I have coached different sports at both the youth and high school levels and would like to be able to assist athletes of all ages with improving their craft and performance. I want to be able to volunteer in the Frederick community and be able to reach out to those who need assistance or knowledge that may or may not be related to PT. Whatever I can do to help I want to do!